Disaster Relief Clinic Students Assist Local Renters in Pursuing California's Eviction Moratorium Options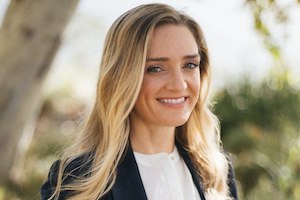 During the spring 2021 semester, five students participating in the Disaster Relief Clinic at the Caruso School of Law are responding to the needs of local community members who, as a direct result of the coronavirus pandemic, are experiencing financial hardships that prevent them from being able to pay their monthly rent. Under California's eviction moratorium, extended through June 2021 by governor Gavin Newsom, numerous California residents living in rental properties now require professional assistance in exploring their legal rights in these unprecedented circumstances.
Typically serving 30–40 clients each semester, the Disaster Relief Clinic has noticed an increase in eviction moratorium inquiries from the elderly. Upon detailing their current state and outlining their goals, these clients have the option to either proceed with the advice they receive from Caruso Law students or request that the students act on their behalf in communicating with their landlords to negotiate a payment deal.
"This is a great opportunity to help our local community because we often focus on issues abroad, but these partnerships allow students to connect with their local communities and engage with their own neighborhoods," says Sophia Hamilton, adjunct professor of law and executive director of externship and pro bono programs at Caruso Law. "This program opens the door for students to witness the effects of community outreach in up close and personal ways."
Hamilton, who is involved in several social media groups created to help those recovering from natural disasters, explains that Pepperdine is in a unique position to help those affected by these unforeseen conditions because the Disaster Relief Clinic does not impose an income cap on its clients. While the clinic's clients may not fit the criteria to qualify as low-income individuals, many are also unable to afford legal services, leaving them feeling lost and afraid. By providing these services free of charge, Pepperdine fills a justice gap that helps neighboring communities thrive while equipping students to become competent and compassionate attorneys.
Learn more about the Disaster Relief Clinic on the Caruso School of Law website.