Pepperdine to Introduce Enhanced Organic Waste Collection Services on the Malibu Campus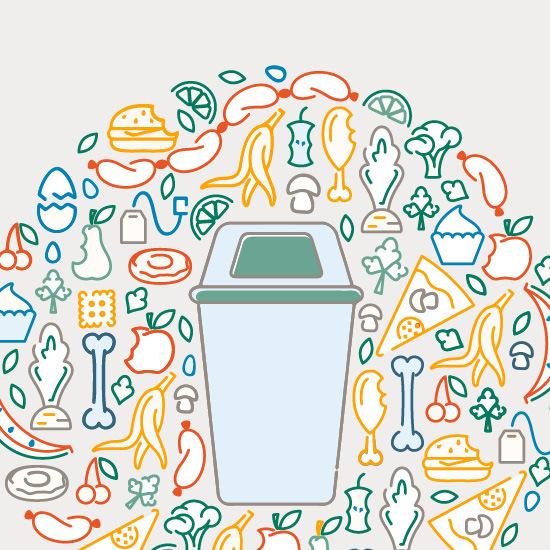 For more than a year, Pepperdine University has been partnering with the Los Angeles County Department of Public Works to introduce enhanced organic waste collection services on the Malibu campus. While the University has already been disposing of its pre-consumer food waste and landscaping trimmings with its waste hauling partner, enhanced organic waste collection services will allow community members to now participate in diverting their food waste to organic waste disposal. This project is part of a Los Angeles County initiative referred to as an Exclusive Commercial Franchise that supports waste collection services in communities in the unincorporated portion of Los Angeles County.
The county's system will provide expanded waste collection services, in addition to trash and recyclables, at businesses and institutions throughout the region, including Pepperdine, where Waste Management will serve as the waste hauler. Waste Management will begin its enhanced organic waste collection services at Pepperdine on Monday, October 31.
"Pepperdine University has made a clear commitment to sustainability on the Malibu campus since it opened its doors a half-century ago," says Ricky Eldridge, assistant vice president who leads the Center for Sustainability. "With this enhanced service we are taking important steps to further reduce the University's environmental and ecological impact."
As part of the implementation process, representatives from the county, Pepperdine, and Waste Management conducted a site visit to evaluate the best strategy for expanded organic waste collection, which will focus on high food-waste-generating areas including Waves Cafe, Drescher Cafe, student residences with dedicated kitchens, and faculty/staff condominiums. As the system is implemented, the University may assess and identify additional campus areas that can be voluntarily integrated into the program.
Community members will now see new organic waste containers to facilitate the diversion of organics (food) for the above-described areas. Community members will dispose of food waste in these standalone organic waste containers. The organic materials collected from campus by Waste Management are then sorted off-site to remove contaminants before being transferred to an anaerobic digestion facility, which captures generated methane gas during the waste decomposition process. The methane gas creates renewable transportation fuel and compost from materials that would otherwise go to a landfill, reducing reliance on landfills and lowering greenhouse gas emissions.
"In partnership with the county, this program is an important endeavor to educate our community and enhance waste diversion options on campus," says Eldridge. "We look forward to working with the entire campus community in this exciting expansion of organic waste collection processes at the University."