Entrepreneur Doug Lorenzen to Share Business Insights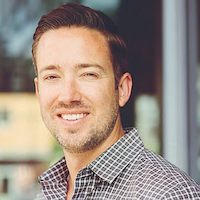 Alumnus Doug Lorenzen ('04), chief financial officer at Vessel Health, will bring his unique mix of capabilities as an entrepreneur and finance expert to the Seaver Speaker Series on Tuesday, July 21, at 5 PM PDT.
Lorenzen has led the initial growth stages of several successful startups over the past 10 years, and notes being "excited about the democratization of our health data." Prior to being the chief financial officer of Moore Venture Partners, Lorenzen was the chief financial officer of Talespin VR/AR. He spearheaded the funding and development of virtual reality simulations that put employees inside of immersive environments, teaching skills in fun and effective ways. He was also the first investor, chief financial officer, and co-founder of Open English, which has become the world's #1 online ESL school with over 1,000 employees and operations in most Latin American countries. Since 2007, Open English has raised over $120 million.
From 2012 to 2015, Lorenzen successfully launched Daily Hope Radio, which is the daily inspirational radio program from pastor Rick Warren, as well as The Daniel Plan, which in partnership with Dr. Oz, promotes health and wellness throughout the global Christian church. Together these initiatives have grown considerably and reach a monthly audience of several million people.
For additional information about this event, and to register to attend, visit the Seaver College page on the Engage website.