Executive Performance Coach Jenna Dillon to Lead Professional Development Webinar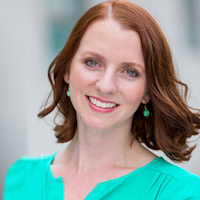 Jenna Dillon, chief executive officer and founder of Executive Performance Institute for Coaching, will present the webinar "The Effects of Unconscious Bias in Communication and Leadership," on Saturday, August 1, at 10 AM. The two-hour professional development session will explore how to uncover unconscious biases and recognize the significant impact they have on our decision making, outcomes, and ability to communicate effectively.
As an educator, Dillon studied both dance and business management at Columbia College Chicago where she learned how to amplify both her right and left brain simultaneously. After moving to Los Angeles to pursue business management, she was trained in several professional development programs in phenomenology, oncological coaching via transformational coaching, neuroscience, neuroplasticity, psychology and sociology. She became the highest performing apprentice in her executive coaching training program and joined an elite executive coaching firm soon after. Within a matter of years, she became a top performing coach in the firm.
Mentoring different types of business owners and teams for several years, Dillon partners with her clients to uncover the values, beliefs, or rules that, up until now, have controlled the way they think and run their lives. She creates an environment where authenticity, vulnerability, and empowerment live in accordance with each other.
For additional information about this event, visit the Events page on the Pepperdine University website.