President's Speaker Series Fall Lineup Welcomes President of Yeshiva University and President Emeritus of the Council on Foreign Relations
This fall the President's Speaker Series will host two dynamic and distinguished speakers who will examine topics and issues facing our communities and the world today. On Thursday, October 26, at 7 PM, Rabbi Ari Berman, the fifth president of Yeshiva University, will discuss "Challenges and Opportunities of Faith-Based Higher Education Institutions." In partnership with the W. David Baird Distinguished Lecture Series, Richard Haass, President Emeritus of the Council on Foreign Relations (CFR) and senior counselor at Centerview Partners, will explore "The Future of American Democracy" on Tuesday, November 7, at 5 PM. Both events will be held in Elkins Auditorium on the Malibu campus.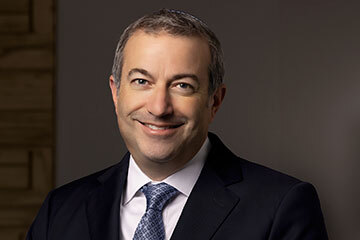 Rabbi Ari Berman
Since his investiture in 2017, Berman has grounded Yeshiva University in its Core Torah Values and helped the institution grow exponentially, introducing more than 20 new graduate degrees in emerging fields such as cybersecurity, health, and STEM, and has established new academic centers such as the Emil A. and Jenny Fish Center for Holocaust and Genocide Studies and the Rabbi Jonathan Sacks-Herenstein Center for Values and Leadership. These efforts have produced significant increases in enrollment and academic rankings, as well as in philanthropic gifts, including funding for the Shevet Glaubach Center for Career Strategy and Professional Development, and the new Belz building, the cornerstone academic center on the university's Wilf campus.
Berman is an active and erudite spokesperson for the Jewish community. He lectures worldwide and writes extensively on contemporary Jewish thought, modern philosophy, and trends in higher education. Berman is widely published in outlets such as Forbes, Newsweek, and the Wall Street Journal and recently published the book, The Final Exam: Letters to Our Students.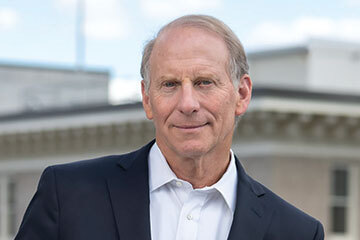 Richard Haass
Haass is a veteran diplomat and respected scholar of international relations who served as the president of the CFR for 20 years. He currently also serves as senior counselor at Centerview Partners, an international investment banking advisory firm. He previously served in the US State Department under presidents George W. Bush and Ronald Reagan, at the White House under George H. W. Bush, and at the Pentagon during Jimmy Carter's administration. He was US envoy to the Cyprus negotiations and the Northern Ireland peace process, and after 9/11 was US coordinator for the future of Afghanistan.
Haass is the author or editor of 14 books on American foreign policy, one book on management, and one book on American democracy. His latest book, The Bill of Obligations: The Ten Habits of Good Citizens, was published by Penguin Press in January 2023 and became a New York Times best seller. He also authors a weekly newsletter, Home & Away, available on Substack.
A Rhodes Scholar, Haass holds a bachelor's degree from Oberlin College, master's and doctor of philosophy degrees from Oxford University, and numerous honorary degrees. He is the recipient of the US State Department's Superior Honor Award, the Presidential Citizens Medal, and the Tipperary International Peace Award.
Learn more about these events and register to attend on the President's Speaker Series website.