Farzin Madjidi Named Interim Dean of Graduate School of Education and Psychology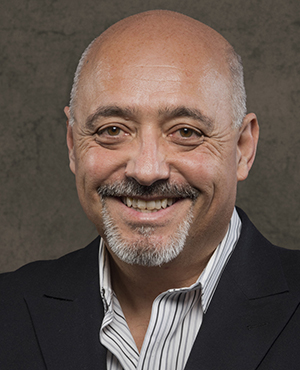 Farzin Madjidi (MBA '88, EdD '91), associate dean of education and professor of leadership at the Graduate School of Education and Psychology (GSEP), has been appointed to the role of interim dean of the school. Effective August 1, 2022, Madjidi will assume the role following the conclusion of Helen Easterling Williams' eight-year tenure as dean.
"Dr. Madjidi is an exceptional scholar in the GSEP community who has displayed strong leadership skills, a heart for our students, and strong support for the Christian mission of Pepperdine," says provost Jay Brewster. "I look forward to working closely with him in this transitional season."
Madjidi has been a longtime member of the Pepperdine community, beginning with his graduate training that culminated in a master of business administration in management and doctor of education in institutional management. He also holds a bachelor of science in engineering and a master of science in structural engineering and applied dynamics from California State University, Northridge. Following his graduate work at Pepperdine, Madjidi served on the faculty of the Pepperdine Graziadio Business School for three years before joining the GSEP faculty in 1997.
Madjidi has served at GSEP as an educator and as a scholar in the areas of management, leadership structure in educational organizations, and technology in teaching practice. A dedicated and highly effective member of the GSEP administration, he has served as the associate dean of the school's Education Division for six years.
Madjidi's exceptional teaching was recognized in 2005 and 2013 with the Howard A. White Award for Teaching Excellence, Pepperdine University's highest honor bestowed on faculty committed to the University's mission. Throughout his career, he has demonstrated a strong commitment to service and diversity, which was recognized by the California Diversity Council's DiversityFIRST Award in 2009. Beyond Pepperdine, Madjidi serves as a life coach to executives and emerging leaders from a range of industries, including education.
Madjidi will serve in the interim role while the University continues a national search for Williams' successor.