Five Seaver College Students Expand Sustainability With Climate Leadership Fellowship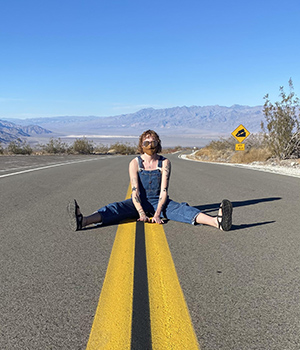 Five Seaver College students have expanded sustainability and climate activism at Pepperdine with the support of Young Evangelicals for Climate Action's (YECA) Climate Leadership Fellows Program. The five students—Olivia Bretzius, Ella Erwin, Angelea Hayes, Lexi Scanlon, and Sophia Zummo—are part of the 2020–2021 cohort of 26 undergraduate students across the United States dedicated to just and compassionate climate action.
YECA is a national initiative of young evangelicals coming together to take action to overcome the climate crisis. Since 2014, YECA's Climate Leadership Fellows program has trained young climate leaders led by faith to be effective activists, organizers, and advocates in their communities. Fellows gain valuable skills in research, advocacy, public policy, and more while impacting their campus or church communities through independent environmental projects.
"While other campuses are implementing community gardens and other similar initiatives—grassroots efforts that Pepperdine has already incorporated—being in the remote environment has required us to think creatively about the projects we are able to effectively implement from a distance," shares Erwin.
Inspired by the YECA fellowship's ability to bring diverse students together for a united conversation on climate issues, Erwin wanted to replicate these conversations with the Pepperdine community. She mobilized to create a sustainability mentorship program for Seaver students. The program is now a collective of more than 30 student members across divisions and disciplines in which students can broach conversations of faith, academics, and social action in one place.
Both Erwin and Scanlon found how powerful it is to connect their faith with their social activism. Erwin recalled her first-year seminar course with Seaver College professor of religion Chris Doran. In Doran's seminar, it was the first time she saw her faith as a calling towards human rights in environmental and social action.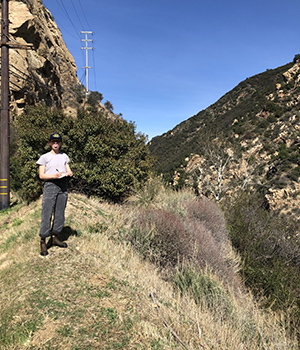 "As a Christian university, we are uniquely aware of our moral calling to care for God's creation. Pepperdine has the resources and infrastructure to expand research and environmental programs, and I am hopeful that our work in this fellowship will continue to push Pepperdine and our conversations forward in this area," shares Scanlon.
"It's been incredible to have these conversations I wouldn't have had otherwise," Erwin reflects. Beyond creating the mentorship program, Erwin has also been able to publish and contribute to articles on the importance of sustainability. Like Erwin, Scanlon is also capturing her social impact through writing in her YECA project.
Growing up in an agricultural hub in central California, Scanlon recalled few conversations about sustainability and the environment connected to agriculture and farming. At Pepperdine and in the broader community, she saw an overwhelming assumption that environmentalism was only open to a select group. To confront this single narrative of environmentalism, Scanlon has compiled a zine featuring art, creative writing, poetry, and more centered on the theme of environmentalism.
"My hope is that the finished product will show people that environmental activism doesn't look just one way," shares Scanlon. "It is diverse, touches every corner of life, and is critical to our future."