Former NASA Administrator Dan S. Goldin to Lead W. David Baird Distinguished Lecture Series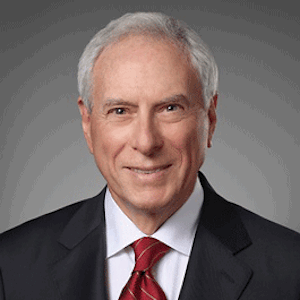 Dan S. Goldin, founder of innovation advisory company Cold Canyon AI, and the longest-serving administrator of NASA, will present "The Honor of Serving America" virtually as part of the W. David Baird Distinguished Lecture Series on Monday, November 8, at 5 PM.
Throughout his career, Goldin has developed expertise in numerous technologies and businesses in space exploration and science, aeronautics, air traffic management, national security, semiconductors, communications, and artificial intelligence.
A leader in the re-emergence of NASA through one of its most challenging times after the Cold War, Goldin helped foster east-west international cooperation in space and oversaw the redesign, construction, and initial operation of the $120 billion International Space Station. He led the NASA team through the successful development, deployment and operation of a whole new generation of spacecraft to enable the extended exploration of our solar system, deeper observations of our known universe, and more precise observations of the physical and biological dynamics of our own planet with the objective of enhancing the quality of life on Earth.
Goldin is a member of the National Academy of Engineering, the International Academy of Astronautics and the Purdue Center for Tech Diplomacy. He is a Distinguished Fellow at the Council on Competitiveness, a Fellow of the American Institute for Aeronautics and Astronautics and the American Astronautical Society and an honorary member of the Explorers Club. Goldin holds 18 honorary doctorates from the world's great universities.
For additional information about the event, visit the W. David Baird Distinguished Lecture Series website.