Golden State Warriors Head Coach Steve Kerr to Host Dean's Executive Leadership Series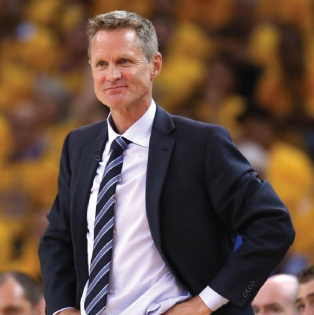 Entering his third season as head coach of the Golden State Warriors, Steve Kerr engineered the most successful campaign of any first-year coach in NBA history in 2014-15, culminating in the Warriors winning the fourth NBA Championship in franchise history and the first in 40 years. On Friday, February 24, Kerr will share his journey and insights into his leadership experience at the Graziadio School's Dean's Executive Leadership Series at 6 PM at the Berkeley City Club in Berkeley, California.
Kerr is one of the most dynamic leaders in the world today. En route to the NBA Championship title, which was Kerr's sixth after winning five during his 15-year playing career, he led the Warriors to a then-franchise-record 67 victories, establishing NBA records for most wins and highest winning percentage (67-15, .817) by a rookie head coach. His leadership style has been lauded and documented in numerous media outlets including: Forbes, Entrepreneur, and Fortune.
Tickets are $25 per person and include parking in Douglas Parking-Trinity Lot. For more information and to purchase tickets, visit the event page on Eventbrite.