Graduate Ministry Students Explore Socially Distanced Faith Practices of Emerging Adults Through Spiritual Life Assessment Survey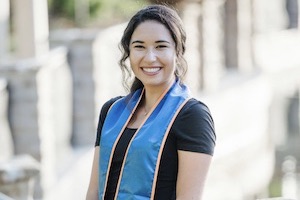 On January 29, 2021, alumni Shaya Aguilar ('20) and Daniel Ramli ('19), two graduate students currently pursuing a master of ministry degree at Seaver College, presented the results of a research study that explored the spiritual state of Pepperdine students during the pandemic.
The 90-minute presentation, part of a directed study course taught by University chaplain Sara Barton, was based on a spiritual life assessment survey developed for the class in collaboration with the Office of Institutional Effectiveness at Pepperdine. Delivered to 634 Pepperdine undergraduate students and 622 graduate students in December 2020, the survey focused on determining how students have been engaging with different faith practices before and after the pandemic and during the transition to online learning. It also asked students to provide feedback on their personal spiritual fortitude.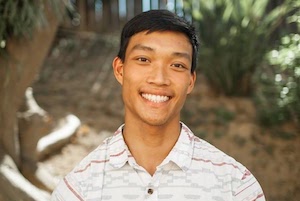 Aguilar and Ramli focused their analysis primarily on undergraduate students and explained that those who identified as Christian and Catholic spent less time during the pandemic in communal prayer, meditation, and spiritual mentorship. Students did, however, spend more time in individual prayer, sabbath rest, and listening to faith-based podcasts than they did prior to the pandemic.
Based on how students responded to questions about spiritual fortitude, Aguilar and Ramli discovered that the impact of the pandemic on emerging adults is likely to influence their spiritual lives for years to come. A large majority of students indicated that their faith is a resource during hardship and adversity, viewing them as opportunities for growth and renewed purpose. Students also expressed relying on their faith to overcome challenges. Additionally, Pepperdine students who identified as Black demonstrated the highest level of agreement with spiritual fortitude in all questions relating to that topic.
To help students feel more connected to their faith during such trying times, Aguilar and Ramli suggested assessing the purpose behind traditional on-campus gatherings and creating gatherings that organically foster intergenerational relationships. When making recommendations for students who are still learning online, Aguilar and Ramli noted that the survey reveals that Seaver College students are unaware that spiritual mentoring is available to them during the pandemic. Witnessing the decline in spiritual mentorship engagement, they suggested creating more awareness of opportunities for mentorship.
To learn more about faith-based engagement opportunities and activities at Pepperdine, visit the Spiritual Life website.