Grammy Nominee Tommy Emmanuel to Perform at Smothers Theater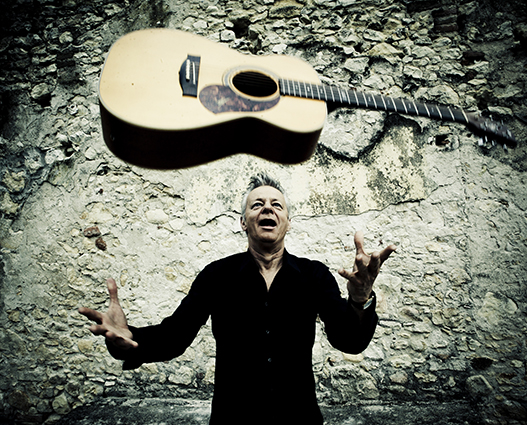 Two-time Grammy Award nominee Tommy Emmanuel, the guitarist whose five-decade career has won him legions of fans worldwide, once again brings his passionate live show to Pepperdine University's Smothers Theatre in Malibu on Tuesday, January 19, and Wednesday, January 20, at 8 PM on both nights. These performances will feature special guests and are sponsored by the Flamminio family.
This two-night-only engagement showcases Emmanuel's new album It's Never Too Late, released on September 21 on Thirty Tigers. The album contains 14 tracks of all original music free from vocals or guests, focusing only on Emmanuel's guitar solo skills.
Emmanuel is one of Australia's most respected musicians, with a unique style comparable to playing guitar the way a pianist plays piano, using all 10 fingers. Rather than using a whole band for melody, rhythm, bass, and drum parts, Emmanuel plays all of these sounds on one guitar.
He has been voted Favorite Acoustic Guitarist in both Guitar Player Magazine and Acoustic Guitar Magazine's reader polls, is an honorary Kentucky Colonel, a certified guitar player, and the holder of an honorary master's degree and an honorary doctor of arts degree from Charles Sturt University in Australia.
To learn more about Tommy Emmanuel, and to purchase tickets to his show, visit the Center for the Arts website.