Graziadio Business School to Celebrate Fall 2018 Commencement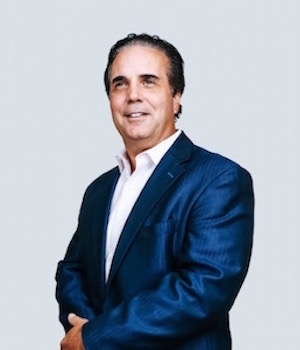 The Pepperdine Graziadio Business School fall 2018 commencement ceremony will take place at Firestone Fieldhouse on the Malibu campus on Saturday, December 8, at 10:30 AM.
The event will honor Vincent J. Monteparte (MBA '01) as the recipient of this year's Distinguished Alumnus Award. Nicholas N. Brown will serve as the student speaker, and Gary L. Toebben will deliver the commencement address to graduates.
Monteparte is a venture partner at Sway Ventures, a venture capital firm that invests in technology companies. He is a seasoned investor and entrepreneur, having both founded and invested in software and technology companies throughout his career. He has also managed various strategy, technology, and go-to-market teams and is knowledgeable in all facets of growing a business from a start-up into a mature organization.
Along with investing, Monteparte's expertise includes business operations, customer service licensing, client implementations, and software information. Prior to his current work with Sway Ventures, he founded Miro Technologies, a computer systems design service. He served as the company's president and chief executive officer from 2002 until 2012, when it was acquired by the Boeing Company. During his tenure, he was responsible for the strategic direction and delivery of the company's operational performance from its headquarters in La Jolla, California, and offices in the United Kingdom and Middle East. He was also listed as a finalist for the San Diego Business Journal's 2010 Most Admired CEO award for his role in making Miro Technologies a good corporate citizen.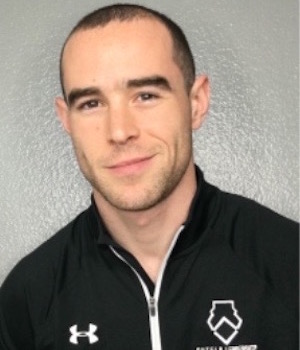 Monteparte also worked with Spirent Communications plc and AvTech Solutions Inc. and has led major consulting projects for various aerospace and defense firms. He received his bachelor's degree in aeronautical engineering from Embry-Riddle Aeronautical University in 1987 and his master of business administration degree from the Graziadio Business School in 2001.
Brown found his passion for leadership as a cadet in the United States Air Force Officer Training School. His path to Pepperdine University started with 12 years of active duty in the Air Force, where he served as an intercontinental ballistic missile crew commander with 7,200 hours on the Minuteman III weapon system. As a graduate and an instructor of the Air Force Weapons School, he has more than 6,000 hours of training for the Air Force focused on leadership, problem solving, and instruction. After active duty, Brown and a fellow officer started a leadership training and coaching business focused on teaching the importance of approachable, respectful, credible, and humble leadership. Brown continues to serve as a major in the Air Force Reserve with the goal to help people find their strengths, purpose, and best selves.
Toebben served as the president and chief executive officer of the Los Angeles Area Chamber of Commerce from 2006 until 2018. His career in chambers of commerce spanned four states and more than four decades, and he has been recognized for his leadership in each of the communities he served.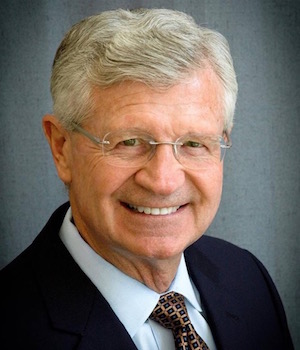 He began his chamber career in 1975 at the North Platte, Nebraska, Chamber of Commerce. He then became president of the Lawrence, Kansas Chamber of Commerce from 1981 to 1999, and later served as president of the Northern Kentucky Chamber of Commerce before moving to Los Angeles in 2006.
During his tenure at the L.A. Area Chamber, Toebben ensured the organization championed projects contributing to the economic prosperity of Los Angeles' businesses and its citizens' quality of life. In his last two years, he helped lead the charge on four local ballot initiatives to generate $150 billion in investments for transportation, services, and housing for the homeless and improved facilities for the nine colleges in the Los Angeles Community College District. Toebben also championed the LAX Master Plan approved by the Los Angeles City Council in 2012. At the state level, Toebben and the L.A. Area Chamber co-sponsored Proposition 11 in 2008, which created the California Citizens Redistricting Commission for state legislative districts and Proposition 28 in 2012, which reformed term limits for state legislators.
Toebben holds a bachelor's degree in mathematics and education from University of Nebraska, Lincoln.
To learn more about the ceremony, visit the Graziadio Business School commencement website. For those unable to attend, the ceremony will also be broadcast live on the Pepperdine University Livestream website.