Graziadio Business School to Host 2021 Future of Healthcare Symposium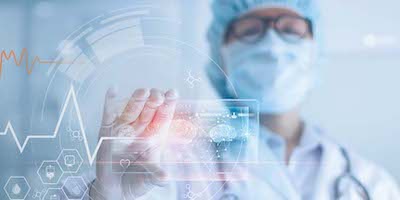 Pepperdine Graziadio Business School will present The Future of Healthcare Symposium virtually on Thursday, November 4, at 9 AM PT.
The 2021 theme, "High Impact Healthcare," will explore the ever-evolving healthcare industry and the accelerating pace of change. The dialogue will examine disruptive technologies and the agility needed to innovate faster and improve overall outcomes by breaking the traditional boundaries of healthcare systems.
This year's keynote speakers will include:
Doctor Radio Medical Director, SiriusXM at NYU Langone Health
Vice President, Digital, Worldwide Research, Development and Medical for Pfizer
Founded by the Figueroa Family and organized annually by the Pepperdine Graziadio Board, The Future of Healthcare Symposium brings together influential thinkers and experienced practitioners to discuss the technological, ethical, or controversial innovations and challenges facing today's ever-evolving healthcare sector.
For additional information about this annual event, and to register to attend, visit the Graziadio Business School page on the Engage website.