Graziadio Business School to Host Summer 2019 Commencement
The Pepperdine Graziadio Business School summer 2019 commencement ceremony will take place at Firestone Fieldhouse on the Malibu campus on Saturday, August 3, at 10:30 AM.
Minh Ly N. Le will serve as the student speaker at the ceremony. The event will also honor Dan J. Sanders (MBA '10) as the recipient of this year's Distinguished Alumnus Award.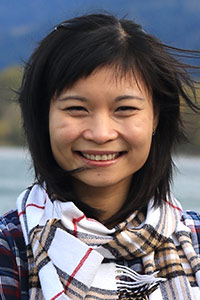 Le was raised in Los Angeles, California, by a single mother she says taught her many important lessons about courage, hard work, and perseverance. She carried those lessons with her as she earned an associate's degree and went on to enroll at the University of California, Davis.
Fascinated by numbers ever since she was a young child, Le began her studies as an applied math major. Seeing white-coated students hard at work in the university's chemistry lab, though, prompted her to add chemistry to her studies—a subject she fell in love with as well. She was hired right out of college by West Hills-based Pharmavite LLC, the Nature Made dietary supplement manufacturer where she began as a quality-control chemist. She worked her way up through the ranks until being promoted to senior chemist this past January, and she has been recognized with the company's highest award, the Spotlight on Excellence.
In 2017 Le decided to pursue a master's degree at the Graziadio Business School. During her studies at Graziadio, she served as a teaching assistant under professor L. Wayne Gertmenian and tutored fellow students struggling with math and economics.
Le earned an associate's degree in natural science from Pasadena City College in 2012 and a bachelor of science in forensic chemistry from the University of California, Davis, in 2015.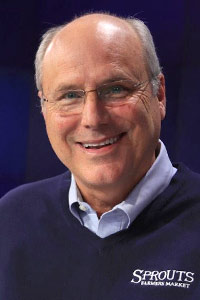 Sanders is the chief operations officer for Sprouts Farmers Market, where he oversees operations of all Sprouts stores from coast to coast. Before joining Sprouts in 2015, Sanders served as division president of SUPERVALU, leading operations of Albertsons Southern California and ACME Markets in Philadelphia, Pennsylvania. He also served as chief executive officer of United Supermarkets in Texas.
Prior to his experience in food retail, Sanders worked in the entrepreneurial sector as an equity partner at Adplex, and as cofounder of AdContent, which specialized in content and promotions management, online ad building, and digital photography.
Sanders is an expert in building teams, developing business transformations, and executing store operations, and he is a New York Times and USA Today best-selling author of two business books: Built to Serve: How to Drive the Bottom Line with People-First Practices, and Equipped to Lead: Managing People, Partners, Processes, and Performance.
Apart from his business endeavors, Sanders is a former Air Force U-2 pilot and highly decorated military veteran. He also spent time as a member of the Air Force One Presidential Advance Team for President George H. W. Bush. Currently Sanders serves on the board of directors for the Western Association of Food Chains and Relationshop, a privately held marketing firm.
Sanders earned his bachelor's degree from Lubbock Christian University, where he has since received the Trustees' Award, the Outstanding Recent Graduate Award, and the Distinguished Alumnus Award, and he completed his MBA at the Pepperdine Graziadio Business School, where he was a recipient of the prestigious George Award in 2010.
For additional information about the commencement ceremony, visit the Graziadio Business School website.
For those unable to attend, the ceremony will be broadcast live via Livestream.