Graziadio School of Business and Management to Host 2017 Future of Healthcare Symposium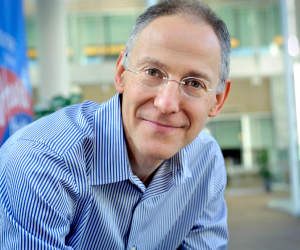 Pepperdine University Graziadio School of Business and Management will present The Future of Healthcare Symposium at Marina del Rey Marriott on Thursday, March 23, from 8 AM to 4 PM.
The symposium will explore the impact of the healthcare industry's irreversible migration away from legacy fee-for-service and volume-based reimbursement models to value-based payments.
Ezekiel Emanuel, one of the leading practitioners shaping the future of healthcare, will present the keynote address. With a long record of experience at the top levels of policy, and trained as both an oncologist and a political scientist, he offers a uniquely thoughtful perspective on the most difficult issues in medicine today.
From 2009 to 2011, Emanuel was a special advisor for health policy to the White House Office of Management and Budget, where he had a significant impact on federal healthcare budgets and the Affordable Care Act.
He is a founding chair at the National Institutes of Health Clinical Center, and chair of the Department of Medical Ethics and Health Policy at the University of Pennsylvania Perelman School of Medicine.
General admission tickets are $125, and are required for attendance. For additional information about the symposium, and to register to attend, visit the Pepperdine University Graziadio School website.