Graziadio School of Business and Management to Host 2017 SEER Symposium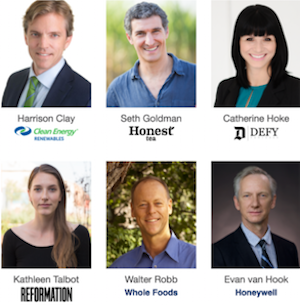 Pepperdine University Graziadio School of Business and Management (GSBM) will host the sixth annual SEER Symposium at Marina del Rey Marriott hotel on Friday, February 3, from 8 AM to 4 PM.
The 2017 theme, "The Recipe for Innovation," will provide a forum for examining all facets of business, and challenging conventions to change the way we think about food, energy, fashion, economic opportunity, and sustainability.
With an interactive format that encourages participation from an engaged and energized audience of graduate business students and business leaders, this gathering of experiences from a broad spectrum of world-changing innovators, executives, thought-leaders, and entrepreneurs will challenge and inspire those in attendance.
This year's industry leaders will include Harrison Clay, president of Clean Energy Renewable Fuels; Seth Goldman, cofounder of Honest Tea; Catherine Hoke, founder and CEO of Defy Ventures, Inc.; Walter Robb, former co-CEO of Whole Foods Market; and Evan van Hook, corporate vice president of Honeywell International, Inc.
The day will also showcase the annual student/alumni entrepreneurial "Fast Pitch" competition, and allow attendees ample time to network and interact with one another.
SEER Symposium is an annual event that demonstrates the power of strategically combining corporate social responsibility, environmental stewardship, and financial strength with a quality service or product.
Ticket prices range between $30 and $75, and are required for attendance. For additional information about the event, and to register to attend, visit the GSBM website.