Graziadio School of Business and Management to Host Spring 2016 Commencement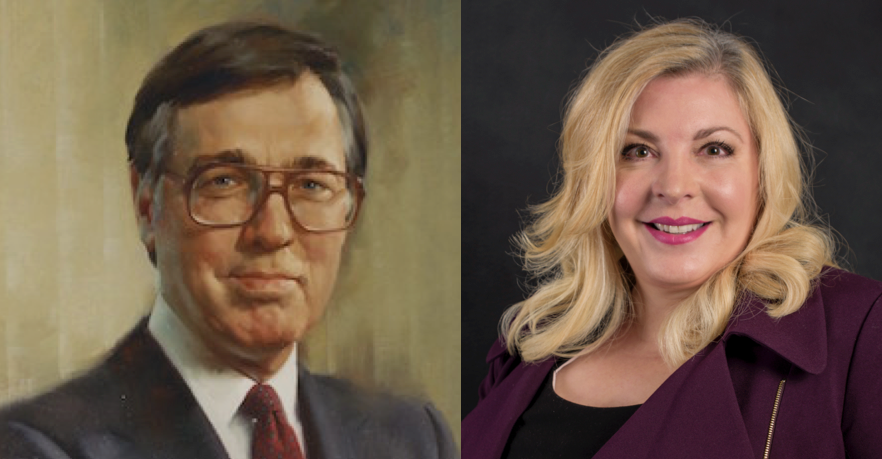 The Pepperdine University Graziadio School of Business and Management spring 2016 commencement ceremony will take place at Firestone Fieldhouse on the Malibu campus on Saturday, April 16, at 10:30 AM. The event will bestow an honorary Doctor of Business degree upon Raymond W. Smith and honor Kimber L. Maderazzo (PKE 123) as this year's Distinguished Alumna.
Smith is founding partner of Arlington Capital Partners and chair of Rothschild Continuation Investments and Verizon Ventures (formerly Bell Atlantic), from which he retired in 2000 after a decade of leadership. Under his direction, Bell Atlantic acquired NYNEX in 1997 and announced the acquisition of GTE in 1998—two of the largest transactions in business history.
Maderazzo, a graduate of the Graziadio School's Presidents and Key Executives MBA program, holds the title of senior vice president of global product marketing and brand management at Guthy Renker. Since joining Guthy Renker in 2004, Maderazzo has discovered and developed dozens of consumer products in the beauty, skincare, entertainment, and wellness categories. She has created award-winning productions and marketing campaigns featuring some of today's leading celebrities for brands such as Proactiv, the world's best-selling acne treatment product.
For more information, visit the Graziadio Commencement website.