Graziadio School of Business and Management to Host Summer 2017 Commencement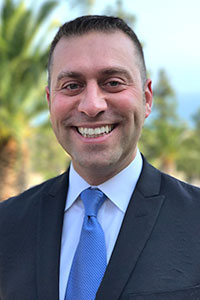 The Pepperdine University Graziadio School of Business and Management summer 2017 commencement ceremony will take place at Firestone Fieldhouse on the Malibu campus on Saturday, August 12, at 10:30 AM.
Giuseppe "Joey" Nespoli ('04) will serve as the student speaker at the ceremony. The event will also honor Cedric L. Watkins II (MBA '80) as the recipient of this year's Distinguished Alumnus Award.
Since 2010, Nespoli has served as an advancement officer at Pepperdine University. He first entered the world of fundraising at the Graziadio School, where he met alumni of the Master of Science in Organization Development (MSOD) degree program—the same program from which he will graduate this year. He currently serves Pepperdine's undergraduate students by raising funds to benefit Seaver College scholarships, research, international partnerships, and financial training programs.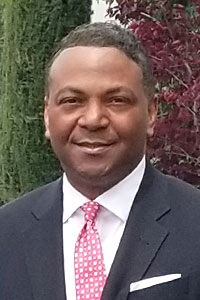 As an MSOD student, Nespoli was granted the opportunity to travel the world, exploring cultures, learning theory, and applying that theory into practice through consulting projects in Chile, China, France, and Washington, DC. Today, in addition to his work in advancement, he shares his organization development knowledge as a lecturer in undergraduate classes and workshops on interpersonal skills, team building, emotional intelligence, conflict management, and vocation. This fall, he will teach a course at Seaver College on financial development for nonprofit organizations.
Watkins is the managing partner at The Watkins Group & Associates LLC, a family-owned estate planning firm based in Los Angeles. He brings 30 years of experience as a business owner and financial expert and frequently speaks nationwide on topics related to financial literacy.
His professional career began in the corporate offices of 20th Century Fox Films as a manager of strategic planning. He was then hired as an account manager in programming, advertising, and finance at KGO–TV, ABC's affiliate in San Francisco, California. He later returned to Southern California to become a corporate account manager at KCBS, where he marketed network programs to affiliates and advertising agencies. In 1987 he ventured away from the communications industry and founded the company he leads today.
Beyond his professional career, Watkins has a long history of public service. He is a past president of the Los Angeles chapter of the National Black MBA Association (1985-1987) and current first vice president of 100 Black Men of Los Angeles. He serves on the planned giving boards of the American Heart Association and the Los Angeles chapter of the National Urban League. He also serves as a mentor to young African American men in the community, preparing them to attend college. In addition, Watkins has lent his leadership and wisdom to the Graziadio School as a member of the Board of Visitors, the Executive Board, and the board of the Black Alumni Council.
For additional information about the ceremony, visit the Graziadio School website.
For those unable to attend, the ceremony will also be broadcast live on the Pepperdine University Livestream website.