Graziadio School of Business and Management to Host Vets2Employers Networking Mixer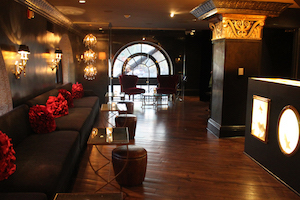 Pepperdine University Graziadio School of Business and Management (GSBM) will host the second annual Vets2Employers networking mixer at the Velvet Lounge inside the Culver Hotel on Thursday, November 10, at 6 PM.
Veteran students and alumni are invited to mix and mingle with Pepperdine GSBM alumni and employers to receive career advice and increase their professional network.
Keynote addresses will be given by Dan Goldenberg, executive director, Call of Duty Endowment, Activision, and Stephanie Stone, chief deputy director, Los Angeles County Department of Military and Veterans Affairs.
This year's corporate employers will include:
Disney
Fox Sports
Hyundai
Lionsgate
NBCUniversal
Northrop Grumman
Paramount
Sony
Space X
Warner Bros.
Admission is free and registration is required for attendance. For additional information about the event, and to register, visit the Pepperdine University page on the Eventbrite website.