Graziadio School of Business and Management Hosts 2016 SEER Symposium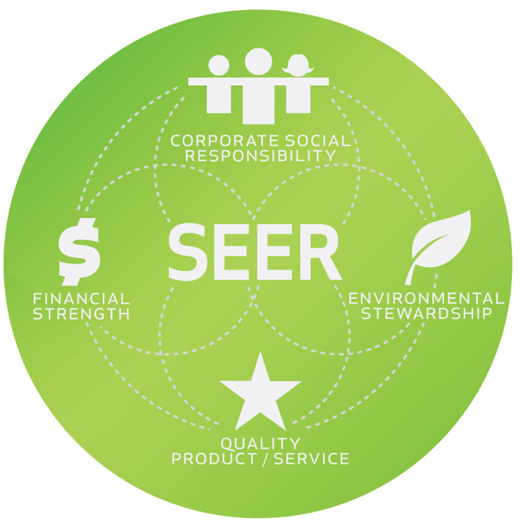 The Pepperdine University Graziadio School of Business and Management (GSBM) 2016 SEER Symposium will take place at Le Méridien Delfina Santa Monica hotel on Friday, February 5, from 8 AM to 4 PM.
This year's theme, "Beyond the Horizon," will provide a forum for examining the complexities of issues such as sustainability, corporate social responsibility, and ethics -- and how to tie those disciplines into entrepreneurship, innovation, and development of a superior product that generates financial growth.
Participants will explore next generation business strategies and gather experiences from a broad spectrum of world-changing innovators, executives, thought leaders, and entrepreneurs that aim to challenge traditional thinking, create new models, and positively transform industry and society. Additionally, they will be able to engage and connect with these business leaders during this uniquely targeted opportunity for collaboration.
This year's industry leaders include Dick Ahlborn, CEO of Jumpstarter and Hyperloop Transportation Technologies; Lori Steele Contorer, founder of Everyone Counts; Steve Glenn, founder and CEO of LivingHomes, LLC; and Paddy Spence, chairman and CEO of Zevia.
SEER Symposium is an annual event that demonstrates the power of strategically combining corporate social responsibility, environmental stewardship, and financial strength with a quality service or product.
Tickets are $25 for general admission and $15 for students. For additional information about the event, and to register to attend, visit the GSBM website.