Graziadio School of Business and Management Hosts Summer Commencement Ceremony
The Graziadio School of Business and Management will host its 2015 summer commencement ceremony Saturday, August 8, at 10:30 AM at Firestone Fieldhouse on the Malibu campus. Ali H. Alireza, managing director of an exclusive nationwide importer and distributor of motor vehicles, will be honored as a Distinguished Alumnus at the ceremony. Renowned real estate entrepreneur and local business owner Ann Graham Ehringer will receive an honorary doctorate degree. Jami Lieberman, a senior-level human resources talent-acquisition consultant, will deliver the student address.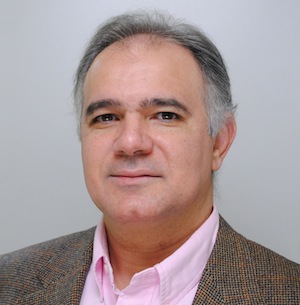 Ali H. Alireza is the managing director of Haji Husein Alireza & Company, Ltd., the exclusive nationwide importer and distributor for various motor vehicle companies, including Aston Martin (U.K.), Mazda (Japan), Peugeot (France), Geely (China), and MAN Truck and Bus (Germany). Founded in 1986, Haji Husein Alireza & Company was the first automobile importer and distributor on the Arabian Peninsula. The firm is licensed by MAN Germany to assemble MAN trucks. Alireza currently serves as board chair for both Gulf One Investment Bank B.S.C. (c), an investment bank in the Kingdom of Bahrain, and Hertz Rent-a-Car in Saudi Arabia. He is also chair of National Computer Systems Company, one of Saudi Arabia's oldest IT companies and an enterprise partner of Hewlett-Packard in Saudi Arabia. He sits as a member on the corporate boards of several companies, including the SAMBA Financial Group (formerly the Saudi American Bank), one of the three largest banks in Saudi Arabia, where he also serves on its executive committee; the Arabian Petroleum Supply Company, which blends and supplies lubricating oil and fuel services in association with Exxon Mobil in Saudi Arabia and neighboring countries; and the Committee for International Trade in the Council of Saudi Chambers of Commerce. Alireza's philanthropic interests are equally deep and varied. He is a member of the board of the Palestine Children's Relief Fund and was Honorary Consul for the Republic of Mexico in Jeddah, Saudi Arabia. He received his bachelor's degree in business administration from the University of Southern California and his MBA from Pepperdine University in 1986. He is also a current member of the Graziadio School of Business and Management Board of Visitors.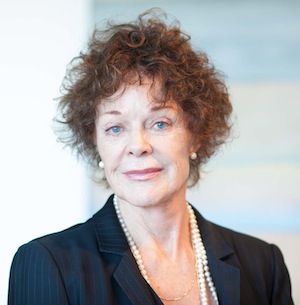 Ann Graham Ehringer is the chief executive officer, chair, and owner of S. P. Land, Inc., a real estate holding entity. She is also CEO, chair, and owner of Saddle Peak Lodge, a fine dining restaurant located in Calabasas, California, consistently judged as one of Southern California's best. Throughout her career of the last 40 years, Ehringer has served as a director of public and private companies and nonprofit organizations, which include the Los Angeles Master Chorale, the California Heritage Museum Advisory Council, the USC Roski School of Fine Arts, and Pepperdine University's Crest Associates. She is a renowned business educator and has been director of the Family- and Closely-Held Business Program and associate professor of entrepreneurship at the Marshall School of Business of the University of Southern California since July 1996. She is a specialist in coaching CEOs in decision-making, strategic thinking, and entrepreneurial leadership. She has worked extensively with CEOs of small and mid-sized companies on personal development and leadership effectiveness, developing individualized programs for personal and business strategic management, executive team development, and succession planning and management. Ehringer is a former visiting professor at the School of Business Studies at Trinity College in Ireland and is the author of Make up Your Mind: Entrepreneurs Talk About Decision-Making. She received her bachelor's degree from the University of Hawaii, her MA from Stanford University, a diploma from the Owner and President Management Program of the Harvard Business School, and her PhD in management from the University of Southern California.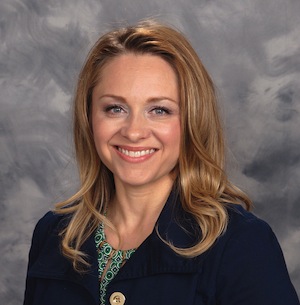 Jami Lieberman is a senior-level, human resources talent-acquisition consultant with almost 10 years of experience in both corporate and agency environments. She has recruited for a myriad of skill sets across various industries including financial services, high-tech, pharmaceuticals, and biotechnology. Lieberman is currently consulting for a biotechnology firm that specializes in developing cutting-edge cancer treatments. Balancing family, career, and education, Lieberman has successfully combined her educational endeavors, an active lifestyle, and her responsibilities of being a single parent to her special needs daughter, whom she cites as her inspiration. She hopes to use her education and life experience to become a consultant, author, and speaker, inspiring others to grow past their perceived limitations and successfully pursue their passions in life. Lieberman graduated in 2012 magna cum laude from the Graziadio School of Business and Management with her bachelor of science in management and today completes her MBA with an emphasis in leadership and organizational change.
For more information about the commencement ceremony, visit the Graziadio School of Business and Management commencement website.