Graziadio School of Business and Management to Offer Summer Career Workshops
Throughout the month of June, Pepperdine Graziadio School of Business and Management will host a series of professional development workshops featuring career insights from alumni and industry leaders. The sessions will be held at various Pepperdine University campus locations throughout Southern California.
The workshops will include: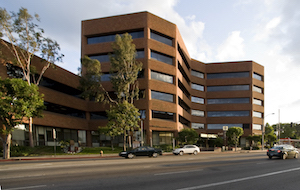 The Career Experiment
Saturday, June 3 | 10 AM to noon
Attendance is free
This workshop is aimed at helping individuals figure out their best next career move by aligning their strengths, interests, and motivators to a role, industry, and company culture most suitable for them.
The session will be led by Baily Hancock, a collaboration consultant on a mission to help people find happiness in their careers by figuring out their best next move. Hancock holds an MBA with a specialization in entrepreneurship and management from the University of South Florida, and coined herself the "Startup Huntress" for her ability to detect the next up-and-coming companies in technology and beyond. She teaches workshops in Los Angeles and is currently developing a podcast and writing a book called TheCareer Experiment.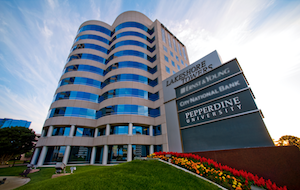 Bank of America Leadership Network - Personal Branding & Self-Awareness
Thursday, June 15 | 6 to 8 PM
Attendance is free
Graziadio School alumnus Justin J. Lee (MBA '14) and Arnold Lebrilla will discuss leadership and culture at Bank of America, highlight the company's available career paths, and explore how personal branding and self-awareness play a role in leadership and career growth.
As cochairs of the Orange County and Los Angeles chapters of the Asian Leadership Network (ALN), Lee and Lebrilla will also share their challenging and rewarding experiences in maneuvering through the business world as Asian Americans, particularly at Bank of America and the role of the ALN and the Leadership Development Program.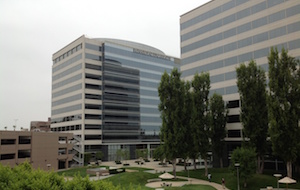 Dispute Resolution & Business: Constructive Conflict's Role in Leadership Strategy
West Los Angeles Graduate Campus
Saturday, June 17 | 10 AM to noon
Attendance is free
Double Pepperdine alumnus Mark Fotohabadi (MBA '08, MDR '10), cofounder and principal of the Agency for Dispute Resolution, will address how leaders can transform competitive organizations into sustainable high performing environments, as well as how constructive conflict can become the catalyst to creativity.
This presentation will offer actionable insights on how to leverage constructive conflict into sustained creativity. A practical overview of Clayton Christensen's "disruptive innovation" phenomenon, Chan Kim and Renée Mauborgne's "blue ocean strategy," and Bud Tribble's "reality distortion field" of Steve Jobs will also be explored. The session will offer actionable "conflict v. cooperation" takeaways with profound impact on strategic thinking skills.
The Core Needs Navigator™ - Unlocking Your Path to Fulfillment
West Los Angeles Graduate Campus
Thursday, June 22 | 9 AM to 1 PM
Friday, June 23 | 9 AM to 1 PM
Ticket prices range between $299 and $399
The Core Needs Navigator offers professionals the necessary tools and knowledge to feel fulfilled, productive, effective, and satisfied in their work. During these sessions, attendees will uncover their Core Needs and examine how these needs are working in their present work life and how they may be best attained moving forward.
This program also enables participants to design creative solutions, discuss their role with current or prospective managers, and assess their team and office. With their work aligned with their Core Needs and personal patterns of success, they will accelerate their impact as high-performing professionals.
For additional information about these professional development workshops, visit the Graziadio School of Business and Management website.