The Graziadio School to Host Fourth Annual Talent Management Symposium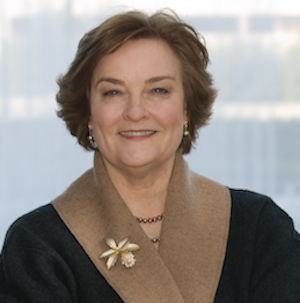 The Pepperdine University George L. Graziadio School of Business and Management will host the fourth annual Talent Management Symposium: Innovations in Talent Management at the West Los Angeles Graduate Campus on Friday, March 10, from 8:30 AM to 3:30 PM.
Attendees will hear from panels of highly experienced professionals from international corporations, including Google, LinkedIn, Microsoft, and The Coca-Cola Company.
Speakers will cover a variety of business-related topics, such as:
International challenges and global talent acquisition
Talent management best practices
The return on investment of talent management practices
Emerging industry trends
Miriam Y. Lacey, professor of applied behavioral sciences at the Graziadio School, will host this year's conference and deliver the keynote address, "High Potential Programs – Lessons Learned About Manager Thinking Errors – Are We Creating or Solving Problems?"
An authority on organizational behavior and development, Lacey has been at the forefront of integrating behavioral science with management principles of human resources and quality systems. She served on the United States Board of Examiners for the Malcolm Baldrige National Quality Award presented annually by the American President, and as judge for the California Governor's Golden State Quality Award.
Lacey has worked in human resources management and organizational development in 19 countries and has lectured at the Japanese Productivity Center. She has also served on the boards of several manufacturing and sales companies in Europe and Asia and is the past vice president and chair of education and research on the board of directors for the Association for Quality and Participation.
Currently Lacey works with Fortune 500 companies on the implementation of large-scale change for greater quality, productivity, and employee commitment. She teaches exclusively in executive programs at the Graziadio School, and enjoys a thriving coaching and team-building practice addressing the needs of senior managers in industry.
Talent management is a discipline demanded from all walks of management—particularly human resources professionals, organizational development leaders, and functional managers and supervisors.
This program has been approved for 4.5 hours of certification credit by the HR Certification Institute.
Tickets range between $20 and $1250, and are required to attend. For additional information about symposium, and to purchase tickets, visit the Pepperdine University page on the Eventbrite website.