GSEP Distinguished Lecture Series Addresses Identity for Black History Month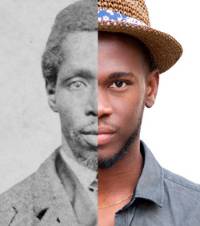 The Pepperdine University Graduate School of Education and Psychology (GSEP) Distinguished Lecture Series will present "Identity: Knowing the Past to Build Your Future" at the West Los Angeles campus on Wednesday, February 10, at 7 PM.
The lecture will focus on the Freedmen's Bureau Project, as well as the initiatives in place both locally at Pepperdine and internationally, to help African Americans reconnect with their Civil War-era ancestors. The topic of the lecture was selected in collaboration with the GSEP Diversity Council, and in celebration of Black History Month.
The panel of experts will include Matthew Ball, director of public affairs at the North America West quorum of The Church of Jesus Christ of Latter-Day Saints, Thom Reed, senior marketing manager at Family Search International, and Dr. Carolyn Keatinge, GSEP senior lecturer.
For additional information about the lecture, and to register to attend, visit the GSEP website.