Hildur Ásgeirsdóttir Jónsson Exhibition on Display at Weisman Museum of Art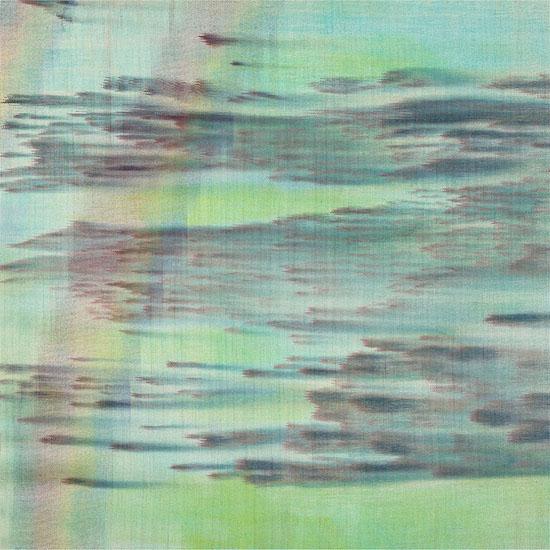 Pepperdine University's Frederick R. Weisman Museum of Art will present an exhibition of artwork by Cleveland-based artist Hildur Ásgeirsdóttir Jónsson from August 26 to December 10, 2023, her first west coast exhibition and first solo museum show in the United States in nearly a decade. A display of Jónsson's largest and most labor-intensive paintings yet, Infinite Space, Sublime Horizons features a unique blend of painting and weaving presented in large-scale paintings made on a loom alongside smaller paintings, drawings, and watercolors.
"Jónsson has developed an unconventional method of painting-as-weaving to uniquely create the works on view," notes Andrea Gyorody, director of the Weisman Museum of Art and curator of the exhibition. "Inspired by the colors, rhythms, and forms of the Icelandic landscapes, Jónsson's work captures natural energies of earth and sky that teeter between surreal beauty and uncontrollable disaster, an embodiment of the sublime that feels highly relatable to an audience here in Southern California."
Born and raised in Iceland, Jónsson has spent the last 30 years living primarily in Cleveland, Ohio, where she has focused on developing artworks that vacillate between abstraction and representation. While Jónsson's woven paintings are inspired by the photographs she takes of the picturesque Icelandic scenery on trips there each year, her work abstracts the source material and focuses on capturing feeling, movement, and energy. To achieve her distinct style, Jónsson has drawn from many global weaving traditions to pioneer a unique method of weaving in which she paints both warp and weft threads before they are woven together, allowing her to produce textiles that are suffused with a coherent, painterly image. Her work also captures the changing landscape of Iceland, which has been impacted by a warming climate that has already begun to melt the island's majestic glaciers.
The exhibition is accompanied by a fully illustrated catalog edited by Gyorody and designed by Content Object Studio, with texts by Gyorody, art historian Jenni Sorkin, and curator Cathleen Chaffee. The catalog is available for purchase at the museum. Following its showing at the Weisman, the exhibition will travel to the Bechtler Museum of Modern Art in Charlotte, North Carolina, in February 2024.
Learn more about Jónsson's exhibition Infinite Space, Sublime Horizons on the Weisman Museum of Art website.