Historian Brenda E. Stevenson to Lead 2021 Larry Donnell Kimmons Memorial Lecture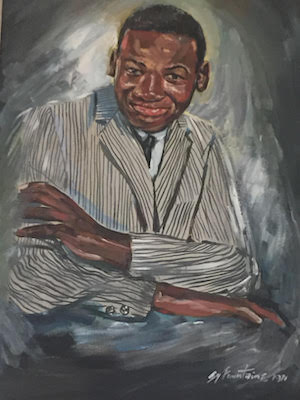 Larry Donnell Kimmons, a 15-year-old African American high school student, was fatally shot by George Pepperdine College campus security on the evening of March 12, 1969, after visiting the South Los Angeles school to play basketball in the campus gymnasium. The tragedy occurred nearly five years after the Watts Rebellion, amidst heightened racial tensions in Los Angeles and across the nation. On Thursday, March 11, at 3 PM PST, Brenda E. Stevenson, professor and Nickoll Family Endowed Chair in History at UCLA, will lead the second installment of the Larry Donnell Kimmons Memorial Lecture via Zoom to discuss the racial uprisings in Los Angeles at the time of Kimmons' murder.
Stevenson is an internationally recognized scholar of race, slavery, gender, family, and racial conflict. Her specific intellectual interests center on the comparative, historical experiences of women, family, and community across racial and ethnic lines.
The Larry Donnell Kimmons Memorial Lecture Series demonstrates Pepperdine University's enduring commitment to honor the life of Larry Donnell Kimmons while also uplifting the power of remembrance as a tool to advance justice, peacebuilding, and reconciliation. Organized jointly by the Office of Intercultural Affairs and Pepperdine Libraries, and co-sponsored by the Office of the Provost, this lecture series will take place each year on or near the anniversary of Kimmons' death and present speakers who will explore diverse and faith-grounded perspectives on social justice.
For additional information about the lecture, visit the event's registration page.