Historian Jesse Lynch to Speak on the First Generation of Paper Books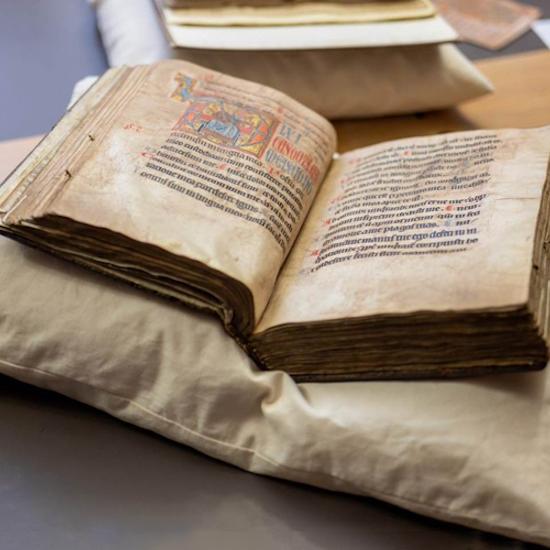 On Monday, October 2, 2023, at noon, Jesse Lynch of the University of Exeter in the United Kingdom will give a presentation, "First-Generation Paper Books in Medieval England," as part of the Pepperdine Libraries' speaker program. The event will be held in the Surfboard Room of Payson Library on the Malibu campus.
Lynch's research explores the very earliest use of paper in England, particularly in 14th-century records and personal books written by medieval clerks at Exeter Cathedral. Before the adoption of paper, vellum and parchment—types of animal skins prepared to provide a smooth writing surface—were used.
"The introduction of paper in administrative use awarded clerks—those making written records—a new freedom in their writing," Lynch says. "They were able to write what they wanted, how they wanted it. This led to the first generation of English paper books and gives us a glimpse into these people's own motivations in creating personal literary books."
Admission to Lynch's lecture is free and open to the public.