Hollywood Insiders to Share Industry Insights at Engage Symposium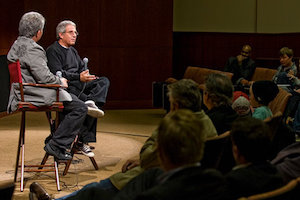 The Institute for Entertainment, Media, and Culture, in partnership with Pepperdine Alumni Affairs, will host the half-day symposium "Engage: 21st Century Creatives and Storytelling" at Fairmont Miramar Hotel & Bungalows in Santa Monica on Friday, November 2, at 2:30 PM.
This year's topic will focus on the burgeoning trends in the industry for creatives and business entrepreneurs. The event will feature provocative panel discussions and invaluable insider information about the film, television, and digital landscape from a diverse group of notable creatives, producers, and executives in the entertainment industry.
The University's Engage symposia are the signature diversity and inclusion events where creative entrepreneurs have the opportunity to explore business insights from high-profile industry professionals.
For additional information about this free symposium, visit the event's registration page on the Pepperdine website.