Homeboy Industries Founder Gregory J. Boyle to Address Seaver College Graduates at 2018 Commencement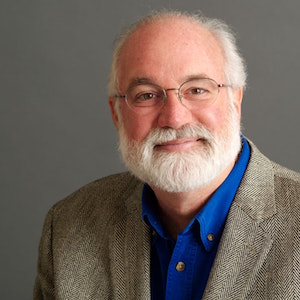 The Pepperdine University Frank R. Seaver College of Letters, Arts, and Sciences spring 2018 commencement ceremony will take place at Alumni Park in Malibu on Saturday, April 28, at 10:30 AM. The event will bestow an honorary Doctor of Humane Letters degree upon Gregory J. Boyle.
Boyle is the founder and executive director of Homeboy Industries in Los Angeles, the largest gang intervention, rehabilitation, and reentry program in the world.
A native Angeleno, Boyle entered the Society of Jesus (the Jesuits) in 1972 and was ordained a Catholic priest in 1984. In 1986 he was appointed pastor of Dolores Mission Church in the Boyle Heights neighborhood of East Los Angeles. At the time, Dolores Mission was the poorest Catholic parish in the city, located between two large public housing projects with the highest concentration of gang activity in Los Angeles. He witnessed the devastating impact of gang violence on his community during what he has called "the decade of death" that began in the late 1980s.
By 1988, having buried an ever-growing number of young people killed in gang violence, Boyle, Dolores Mission parishioners, and Boyle Heights community members sought to address the escalating problems and unmet needs of gang-involved youth by developing positive opportunities for them, including establishing an alternative school and day care program, and seeking out legitimate employment. They called this initial effort Jobs for a Future.
In the wake of the 1992 Los Angeles riots, Jobs for a Future and Proyecto Pastoral, a community-organizing project started at Dolores Mission, launched their first social enterprise business in an abandoned bakery that Hollywood producer Ray Stark helped them purchase. They called it Homeboy Bakery. Today, Homeboy Industries employs and trains former gang members in a range of social enterprises, and provides critical services to 15,000 men and women who walk through its doors every year seeking a better life.
An accomplished community leader, Boyle is the author of the New York Times best seller Tattoos on the Heart: The Power of Boundless Compassion, which was named one of the Best Books of 2010 by Publishers Weekly and received the PEN Center USA 2011 Creative Nonfiction Award. He is the subject of the Academy Award-winning documentary, G-Dog. He has received the California Peace Prize and been inducted into the California Hall of Fame. In 2014 the White House named Boyle a Champion of Change. He received the 2016 Humanitarian of the Year Award from the James Beard Foundation, the national culinary arts organization.
Boyle holds a bachelor's degree in philosophy and English from Gonzaga University, a master's degree in English from Loyola Marymount University, a Master of Divinity degree from the Weston School of Theology, and a Master of Sacred Theology degree from the Jesuit School of Theology at Berkeley.
For additional information, visit the Seaver College Graduation website.