HR Expert Stacey Holmes Girdner to Lead Discussion on Organizational Change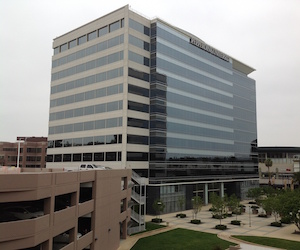 Pepperdine Graziadio School of Business and Management will host the professional development seminar "HR's role in Organizational Change" at West Los Angeles Graduate Campus on Saturday, July 29, from 10 AM to noon.
In this interactive session, Stacey Holmes Girdner will explore organizational change, the change process, and how leaders in the field of human resources (HR) can help their companies thrive amidst the chaos of an ever-changing business environment.
Girdner will address:
What happens to employees when the demand for change becomes overwhelming
How HR can coach company managers to ease the stress of change for themselves and their direct reports
How to build resilience amidst colleagues who pose unique social challenges
Through this presentation, participants will expand their understanding of:
The definition of organizational change
The emotional cycle experienced by those leading the change
The emotional response by those on whom change is being imposed
What HR can do to ease the process of change
Girdner has worked in HR for nearly nine years as an organizational development manager and for 11 years as vice president, chief people officer. She understands how to successfully juggle all the demands of leading an HR function from the transactional as well as strategic aspects. She is devoted to the study of people and people relationships in a business environment. Her optimism about the goodness of people and her belief that almost all people challenges can be peacefully resolved is embedded in all of her work.
For over 20 years, Girdner has served as the founder and managing partner of The PRAXIS Group, a management consulting practice. Clients include Levi Strauss & Co., ExxonMobil, Avery Dennison, PacifiCare Health Systems, Metropolitan Water District, United Way, and World Vision.
Girdner has also taught at Azusa Pacific University's School of Business and Management, teaching early to mid-level professionals in management positions. She also served for 11 years as the vice president, chief people officer for Russ Reid, a full-service marketing agency exclusively serving nonprofit organizations. Early in her career, she spent nearly nine years as the organizational development manager for World Vision.
Girdner holds a bachelor's degree in business from Azusa Pacific University, an MBA with an emphasis in organization development from California State Polytechnic University, Pomona, and is currently working on a doctor of psychology degree from California Southern University.
Admission is free and registration is required for attendance. For those unable to attend, this event will be broadcast live via Livestream.
For additional information, visit the Graziadio School page on the Eventbrite website.