Humanitarian to Address Christian Response to Global Disaster
Pepperdine University will host Graham Smith, director of Medair USA, at 6 p.m. on Friday, April 10, in Elkins Auditorium, Malibu Campus.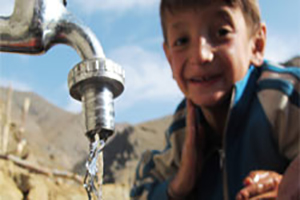 Smith will discuss the topic, "Where is God in the Midst of Suffering? Working in a Disaster Zone," and will describe the critical humanitarian and aid work Medair USA has provided to such hard-hit regions as Northern Iraq, Syria, South Sudan and others. He will address concerns about "poverty tourism," and sketch a vision for Christian charity in the 21st century. There will be ample time for questions and discussion.
The creation of Medair was inspired by Christian faith to relieve human suffering in some of the world's most remote and devastated places. The organization brings relief and recovery to people in crisis, regardless of race, creed or nationality.
Medair's global headquarters are in Lausanne, Switzerland, not far from Pepperdine's Swiss campus, and there has been much collaboration between Medair and Pepperdine faculty and students in the past.
For more information, please contact Tomas Bogardus.