Inaugural Resource Center to Open for Military-Connected Students at Pepperdine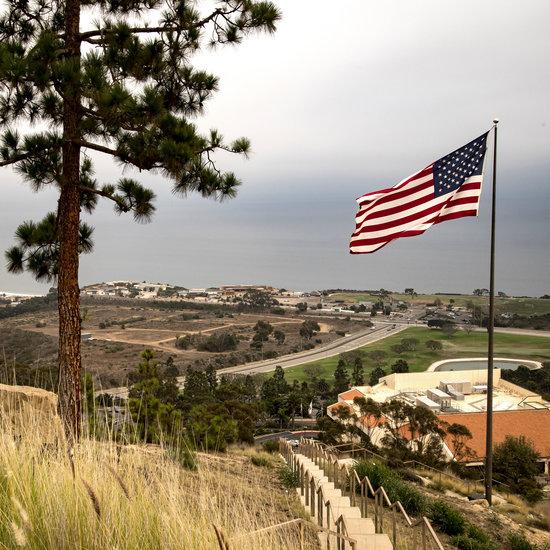 On Monday, November 6, 2023, Pepperdine will open its first on-campus resource center dedicated to supporting undergraduate and graduate military-connected students. The PeppVet Center will provide guidance on educational benefits, academic support, career development, and community-building opportunities, as well as allow a space for peer-to-peer support, development, and mentoring for students. The center will also help increase campus awareness regarding issues impacting military-connected students and help foster a sense of belonging, community, and pride. A ceremony to be held at 2 PM on November 6 will precede the center's opening and feature remarks by Eric Leshinsky, director of student veteran affairs at Pepperdine; University president Jim Gash (JD '93); Brandon Olson, Seaver College student and PeppVet Council president, and more.
In its inaugural year, the center will launch in-person support and programming, including monthly events and guest speakers, and offer off-campus resources provided by local veteran support groups and agencies such as the US Department of Veterans Affairs. Located in the Thornton Administration Center (TAC), the new center will also serve as the primary office for Leshinsky.
"I'm so thankful and grateful to the University leadership who approved this space earlier this year for our military-connected students, and of course, to our supporters that helped fund everything we put into it," shares Leshinsky. "The PeppVet Center is just another example of Pepperdine's consistent yet growing commitment to providing world-class support and services to those that served their country and their families."
Pepperdine will also host Military Appreciation Night to honor active service members and veterans at the tip-off of Pepperdine's men's basketball season at 7 PM on Monday, November 6, at a home game against Concordia University Irvine. The first 75 fans in attendance will collect a patriotic Pepperdine koozie and an American flag, and the program will include segments featuring members of the ROTC Color Guard and recognizing veterans and military-connected individuals.
Tickets to the upcoming home game are available on the Pepperdine Athletics website.