Inaugural Waves Give Campaign Raises Nearly $345k for Athletics Programs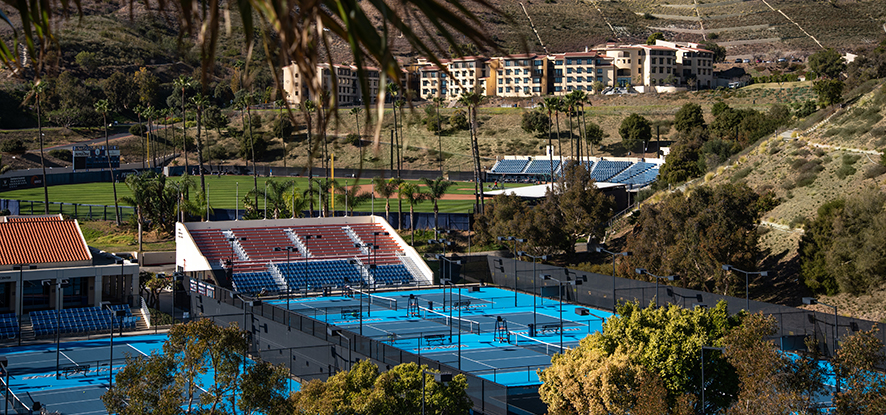 On April 20, 2022, Pepperdine Waves Athletics launched its inaugural "Waves Give!" campaign to support Pepperdine's 17 National Collegiate Athletic Association Division I athletic programs. The Pepperdine community rallied together, raising a record-breaking total of nearly $345,000 from over 650 donor gifts.
"The day was a testament to what we can accomplish when we are united," says Jimmy Gehrels, athletics giving officer and director of the Waves Athletics Fund. "We also owe tremendous thanks to Pepperdine executive leadership, including Lauren Cosentino, Jim Gash, David Johnson, Tim Perrin, and Steve Potts, for their support and making this campaign possible."
Throughout the day, Pepperdine coaches and student-athletes made their appeals to donors and gathered on social media under the hashtag WavesGive22. Motivated even further by matching gifts and collegial competition over other challenges, student-athletes were able to connect with generous donors, alumni, and friends of Pepperdine and build camaraderie across teams. Men's water polo topped the charts in total dollars raised with a total of $29,000, and men's baseball and men's golf took second and third place with $26,000 and nearly $15,000 raised respectively. Women's indoor volleyball also raised double their initial dollar goal with more than $8,000 raised.
The milestone fundraising achievement is especially exciting following the COVID-19 pandemic when many athletic programs utilize every dollar to elevate their teams. Gehrels is eager to see how Pepperdine might continue the Waves Give athletic tradition in the years to come.
To learn more about Waves Athletics or support the programs, visit the Pepperdine Waves website.