International Guitarist Rusty Anderson to Perform at Smothers Theatre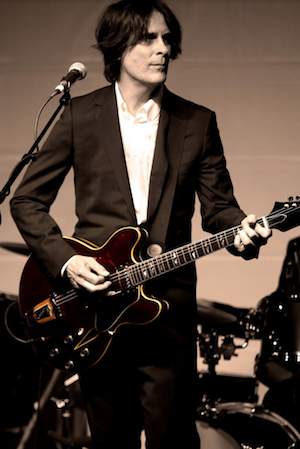 Best known as the lead guitarist for Sir Paul McCartney, Rusty Anderson will bring his melodically rich sound to Smothers Theatre in Malibu on Saturday, January 14, at 8 PM. Unannounced musical guests will join Anderson during this performance.
From playing the national anthem at Dodger Stadium on solo guitar to joining a host of other artists in the studio to record multi-platinum hits, Anderson's musical resume is unsurpassed. He has played with Elton John, Gwen Stefani, Michael Bublé, Cat Stevens, Lana Del Rey, Willie Nelson, Tim McGraw, Carlos Santana, Regina Spektor, Fishbone and Little Richard, among many others, and was featured on Ricky Martin's mega-hit, "Livin' La Vida Loca."
Anderson has served as the lead guitarist for Sir Paul McCartney for well over a decade, performing at the Super Bowl, the London Olympics, the White House, Desert Trip, the Colosseum, the Tokyo Dome, and Red Square.
His song "Effortless" by his band Rusty Anderson Afternoon reached number one on Sirius radio. Rusty Anderson Afternoon also hit high on the charts on Triple A radio with "Where Would We Go?" and their own take of the Stewart/Gouldman hit "I'm Not In Love." The band has also had multiple TV and film song placements, including for the CBS hit The Big Bang Theory.
A collaboration between LA bassist/vocalist Todd O'Keefe, Rusty Anderson Afternoon's melodically rich and diverse sound reflects the history of these two artists. The band has released two studio albums: Rusty Anderson Afternoon and Rusty Anderson Afternoon II. Previously, Anderson also released two solo albums, Undressing Underwater and Born on Earth, with songs featuring Paul McCartney and Stewart Copeland of the Police.
Ticket prices range between $20 and $40, and are required for attendance. For additional information about the performance, and to purchase tickets, visit the Center for the Arts website.