International Ukulele Player Jake Shimabukuro to Perform at Smothers Theatre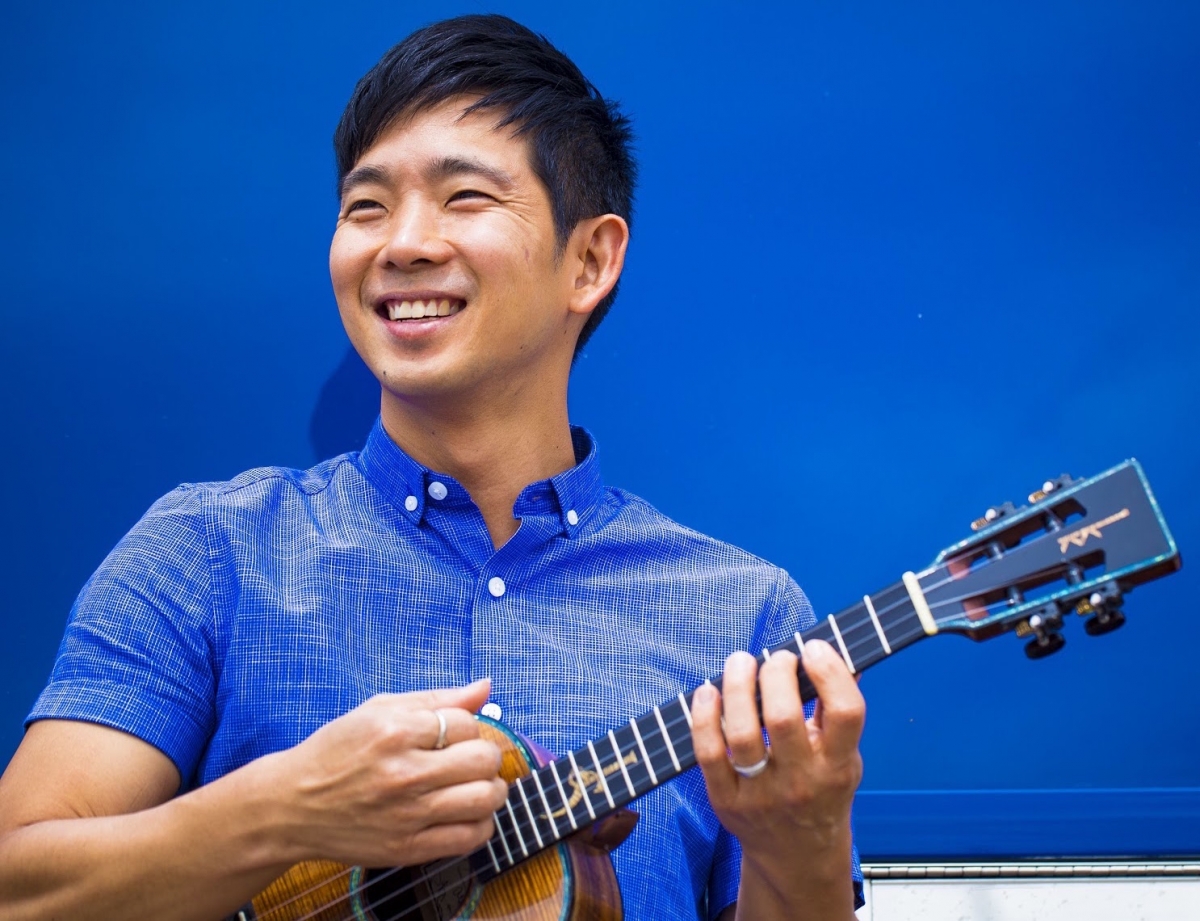 Ukulele sensation Jake Shimabukuro will return to Smothers Theatre in Malibu for another astounding, sold-out performance on Sunday, December 4, at 7 PM.
In his young career, Shimabukuro has already redefined a heretofore under-the-radar instrument, been declared a musical "hero" by Rolling Stone, won accolades from the disparate likes of Eddie Vedder, Perez Hilton, and Sanjay Gupta, wowed audiences on late-night television shows, earned comparisons to Jimi Hendrix and Miles Davis, and even played in front of Queen Elizabeth II at the Royal Variety Performance in Blackpool, England.
In his hands, the traditional Hawaiian instrument of four strings and two octaves is stretched and molded into a complex and bold new musical force. His work mixes jazz, rock, classical, traditional Hawaiian, and folk, creating a sound that is both technically masterful and emotionally powerful—and utterly unique in the music world.
While Shimabukuro's well-received solo releases positioned him as an established musician in Hawaii and Japan, his career skyrocketed when a cover of "While My Guitar Gently Weeps" went viral on YouTube with more than 13 million views, opening the rest of the world's eyes to Shimabukuro and his unique playing style.
In the years since the YouTube clip aired, he has collaborated with an array of artists that include Yo-Yo Ma, Jimmy Buffett, Bette Midler, Cyndi Lauper, Jack Johnson, Ziggy Marley, Dave Koz, Michael McDonald, Bela Fleck and The Flecktones, Tommy Emmanuel, and Lyle Lovett, as well as orchestras around the world. He has sold out world-class venues, and played at Bonnaroo, SXSW, the Playboy Jazz Festival, Fuji Rock Festival, and the influential TED conference.
Recently his life and career were explored in the documentary Jake Shimbukuro: Life on Four Strings, revealing the cultural and personal influences that have shaped the man and the musician. Directed by acclaimed filmmaker Tadashi Nakamura, the film premiered on PBS in spring 2013 and is currently available on Netflix.
In October 2016 Shimabukuro released his new album Nashville Sessions, which debuted at number three on the Billboard Contemporary Jazz Albums Chart—his first-ever jazz chart debut. Shimabukuro's first album of all original songs, Nashville Sessions is one of his most adventurous, multifaceted, and engaging recordings yet. At the suggestion of his manager—and breaking from the traditional sounds of the ukulele he has focused on for past albums— Shimabukuro went into a Nashville studio this past January to jam with two top Nashville session players, his bassist Nolan Verner and drummer Evan Hutchings.
Tickets for this performance are currently sold out. To be added to a wait list, contact the Center for the Arts box office at (310) 506-4522.