Italian Studies Expert Maria Truglio to Analyze Pinocchio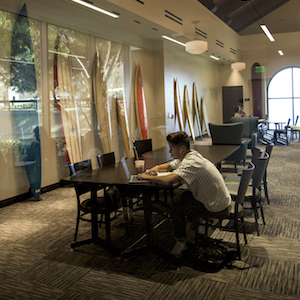 Maria Truglio, associate professor of Italian and women's, gender, and sexuality studies at Pennsylvania State University, will lead the lecture "From Cricket Killer to Insurance Salesman: Collodi's Pinocchio and his Afterlives" in the Surfboard Room at Payson Library in Malibu on Monday, November 13, at 4:15 PM.
Truglio will explore the various spin-offs and adaptations of this classic Italian children's story.
At Penn State, Truglio's courses focus on romanticism in Italy, women writers, Italian-American culture, Italian theater, advanced language development, and turn-of-the-century literature. Her research interests include 19th- and 20th-century Italian literature, children's literature, and critical methodologies—particularly psychoanalysis, semiotics, and post-structuralism.
For additional information about this lecture, visit the Seaver College Events website.