Jeffrey Rohde Named Chief Investment Officer of Pepperdine University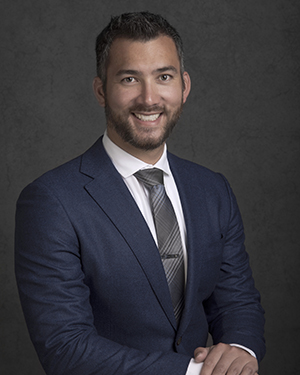 Jeffrey Rohde ('10), who over the last decade has served the Pepperdine University Office of Investment Management in various roles and implemented several keystone initiatives to further strengthen the office, has been named chief investment officer. Rohde succeeds Jeff Pippin (MBA '83), who retired in October 2021 after 40 years of service to Pepperdine.
"Our longtime colleague and friend, Jeff Pippin, was a tremendous steward of Pepperdine's investment portfolio and helped usher the University into a period of financial strength," said president Jim Gash (JD '93). "I am confident Jeffrey will fill the role with excellence and continue to oversee Pepperdine's investments with discernment."
An alumnus of Seaver College, Rohde joined Pepperdine's Office of Investment Management as an analyst after completing his bachelor of science in business administration. Upon Pippin's retirement, Rohde served as the acting chief investment officer, using his diverse skill set, which includes sourcing and underwriting investments, constructing portfolios, and building risk models. Alongside the Board of Regents Investment Committee, Rohde will continue to manage the University's growing endowment fund. With the strategic implementation of each of the University's investment assets, Rohde will further Pepperdine's mission of developing students' lives for purpose, service, and leadership with a foundation of exceptional financial stability.
Beyond Pepperdine, Rohde is the cofounder of the nonprofit organization the Nova Foundation, which provides scholarships for students and support for families experiencing medical hardship. A Chartered Financial Analyst charterholder and Chartered Alternative Investment Analyst, Rhode offers his expertise to multiple investment fund advisory boards.