Jimmy Webb and Ashley Campbell ('09) to Perform Concert in Malibu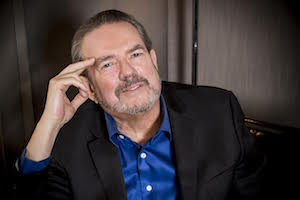 The elegant duo of songwriter Jimmy Webb and rising star Ashley Campbell will come together to celebrate the life and legacy of country music legend Glen Campbell with songs and humorous behind-the-scenes stories at Pepperdine University's Smothers Theatre in Malibu on Saturday, September 22, at 8 PM.
An American songwriter, composer and singer known worldwide as a master of his trade, four-time Grammy Award winner Jimmy Webb continues to charm audiences with his music and storytelling.
Boasting numerous chart-topping hits in a wide range of genres, including Up, Up and Away, By the Time I Get to Phoenix, Wichita Lineman, Galveston, All I Know, and MacArthur Park, Webb is the only artist ever to have received Grammy Awards for music, lyrics, and orchestration, and was the youngest inductee into the Songwriters Hall of Fame (which he later chaired).
He has received numerous accolades, including the prestigious Ivor Novella International Award (2012) and the Academy of Country Music's Poet Award (2016), he serves as the Vice Chair of the American Society of Composers, Authors and Publishers (ASCAP), and in 2016 was listed by Rolling Stone as one of the top 50 songwriters of all time. His songs have been recorded by a variety of artists, including Frank Sinatra, Barbra Streisand, Elvis Presley, Isaac Hayes, Art Garfunkel, Linda Ronstadt, Michael Feinstein, and Judy Collins, as well as bands like R.E.M.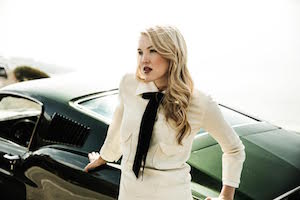 Webb continues to write and record, and has released 10 solo albums since the 1970s, while also writing for other artists. His latest two albums, Just Across the River and Still Within the Sound of My Voice, feature duets with some of his good friends in the music industry, including Billy Joel, Jackson Browne, Vince Gill, Willie Nelson, JD Souther, Lucinda Williams, Michael McDonald, Mark Knopfler, Brian Wilson, David Crosby, Graham Nash, Lyle Lovett, and Keith Urban.
Songwriter, singer, and banjo player Campbell, the youngest daughter of country legend Glen Campbell, has followed in her father's footsteps as a multi-talented entertainer while also forging her own musical identity. Growing up in a musical family, Campbell was surrounded by musical instruments throughout her childhood, and took guitar lessons when she was 15 years old. However, it wasn't until her senior year at Pepperdine University when she was cast in a theatre production that she learned how to play banjo. Campbell was later invited to join her father's tour of Australia and New Zealand, playing banjo and also providing background vocals.
Her debut album The Lonely One features a mix of her wide-ranging influences, combining the old-school country sound popularized by her father during the 1960s and 1970s with contemporary Americana, folk, and country-pop. The album's songs are inspired by Campbell's personal experiences, most notably the 2017 passing of her father as a result of Alzheimer's disease.
Flawlessly talented and using her voice to tell the stories of her life, she has embraced her role as heir to the Campbell lineage, pushing into new territory with a style, skill, and a unique sound that are all her own.
This performance is sponsored the Office of Andrew K. Benton, president of Pepperdine University.
Ticket prices range between $10 and $50. For additional information about this performance, and to purchase tickets, visit the Center for the Arts website.