Jonathan Winder Announced as Pepperdine Men's Volleyball Head Coach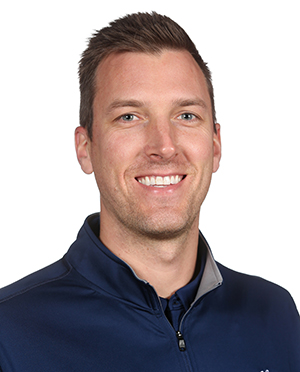 Jonathan Winder ('08), a National Collegiate Athletic Association (NCAA) champion and a former national player of the year for Pepperdine, is returning to Malibu as the ninth head coach in the storied history of Pepperdine men's volleyball. Winder brings more than eight years of coaching experience from his time as volleyball head coach at California State University, Fresno, and as an assistant coach and head coach at the University of Washington.
"Thank you to president Jim Gash and Steve Potts for believing in me and trusting me to lead the men's volleyball program," Winder said. "Their vision for Pepperdine and Pepperdine Athletics in the coming years is exciting and thrilling to be a part of. As an alumnus, I am grateful to David Hunt for his coaching of the Pepperdine teams over the past decade. The program is in a good place thanks to his tremendous efforts. Lastly, thank you to Marv Dunphy, who has believed in me since I was a scrawny 16-year-old kid from Irvine. I cannot wait to be back in the office with him leading the men of this program and continuing to bring pride to the faithful Waves alumni."
By the end of his undergraduate athletic career at Pepperdine, Winder was a four-time All-American, a 2005 NCAA champion, and the 2007 AVCA National Player of the Year. He completed his bachelors degree in advertising from Seaver College and played volleyball professionally for several years. Winder began his coaching career as an assistant under Dunphy with Pepperdine ahead of the men's 2014 season. He departed in 2015 to become an assistant coach with the Washington women's indoor volleyball team, as well as head coach of the Huskies women's beach program. He took over at Fresno in 2018.
"It's a great day for our men's volleyball program as we welcome Jonathan and Jaimie-Rose Winder and their family back to Malibu," said Potts, Pepperdine's Director of Athletics. "Jonathan is one of the best and most decorated student-athletes ever in our program, and we are very excited to have him return to lead our team as the head coach. He so completely embodies the commitment to our institution's Christian faith, to the academic success of our student-athletes, and to maintaining our championship-caliber men's volleyball program at the highest level."
Winder was the 2005 AVCA Newcomer of the Year after winning the starting setter position as a first-year and leading the Waves to the national championship with wins over Ohio State and UCLA in Pauley Pavilion. He received All-American first team awards as a junior and a senior and was second team his initial two years. At the time, he was only the eighth player in men's volleyball history to earn four-time AVCA All-American recognition. He led the Waves to three NCAA Tournaments in his four years, including a runner-up finish in 2008. He still holds the Pepperdine career record for assists (5,118) and is sixth in digs (656).
"Jonathan is one of the finest young coaches in our sport," Dunphy said. "He knows the game at the highest level, and more importantly, he has the gift to teach it at the highest level. He is solid in every way and I've never worked with a better person. What you see is what you get and that's not always the way in our business. He's a wonderful young man."
A professional career took Winder to leagues in France, Germany, Greece, and Romania, and he was also a member of the US National Team from 2007 to 2012. He helped the US finish first at the 2007 Pan American Cup and second in 2009, as well as sixth at the 2010 FIVB World Championships. Winder was an alternate for the 2012 US Olympic squad. Winder led Washington and Fresno through record seasons, including breaking Fresno record for the most conference wins Winder debut season.
"Thank you to Fresno State for giving me the opportunity to lead and build their volleyball program," Winder said. "It has been an honor to bring pride and success to the program on and off the court. I am so grateful for the young women who have trusted in our vision and believed in themselves. It has been such a joy to work with the student-athletes and athletic support staff on the campus over the last four years. Fresno will always be another hometown for our family and I hope to continue to help develop the sport in the community for many years to come."
Winder will inherit a Pepperdine program that has appeared in three consecutive NCAA Championships. The Waves ended the 2022 season ranked #5 in the country after winning the Mountain Pacific Sports Federation Tournament title and competing in the opening round of the NCAA Tournament. To learn more about athletic programs at Pepperdine, visit the Pepperdine Waves website.