Journalist Will Swaim Leads Davenport Discussion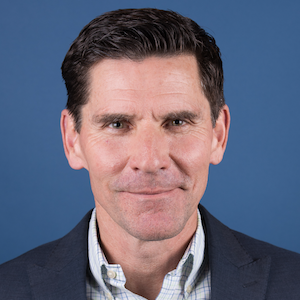 Will Swaim, president of the California Policy Center, led the School of Public PolicyDavenport Discussion roundtable seminar entitled "Think Tanks and Media in State-Level Policy" at Drescher Graduate Campus in Malibu on October 11.
In his discussion, Swaim explored the transition from such white paper think tanks as Reason magazine, Cato Papers on Public Policy, The Heritage Foundation, the Brookings Institution, and the American Enterprise Institute, to what's emerging today: "activist think tanks" that combine policy formulation and community organizing. He addressed California Policy Center's public education and local government initiatives, as well as the connection between policy and activism.
"Human beings left to their own ingenuity can create an amazing and remarkable world. That took me awhile to understand psychologically," Swaim shared. "I used to believe I was my brother's keeper, and to some extent, his boss."
Swaim has served as editor of Watchdog.org, a national network of state-based investigative reporters, and vice president of journalism at Watchdog's nonprofit parent, the Washington, D.C.-based Franklin Center for Government & Public Integrity.
He began his journalism career as a business reporter in 1990, as managing editor and ultimately editor and publisher of the international business magazine, World Trade. In 1995 Village Voice Media named him OC Weekly's founding editor; that newspaper became the fastest startup to profitability in the alternative weekly industry. In 2000 Swaim was promoted to associate publisher, and to publisher in 2002. He left OC Weekly in January 2007, and shortly after launched The District, an alternative newsweekly in Long Beach, California.
A seventh-generation Californian, Swaim has written extensively about California business, media, politics, and religion. He is the winner of several print journalism awards and a Southern California Broadcasters Golden Mike award for public affairs commentary. He appears regularly on television and radio.