Thomas H. Knudsen Named General Counsel of Pepperdine University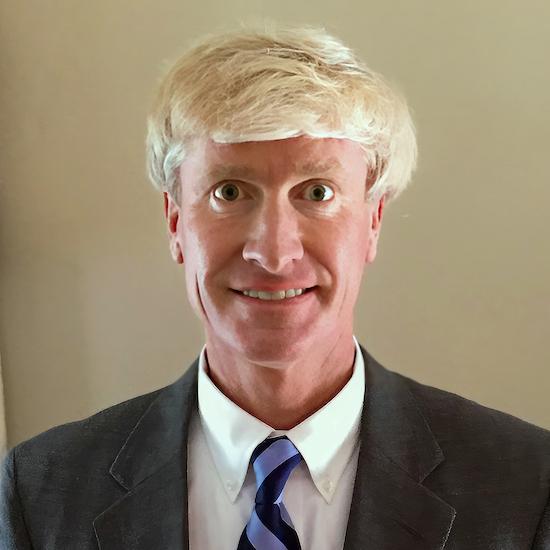 After an extensive nationwide search, Pepperdine University has appointed Thomas H. Knudsen ('91) to the role of general counsel. The general counsel is the University's chief legal officer and is responsible for providing ethical, practical, and effective advice to further the mission of the University. Knudsen will assume his new role in March 2023.
"During his tenure at Pepperdine in the Office of the General Counsel, Tom earned a reputation among the leaders of the University as a strong litigator, a wise counselor, and an independent and creative thinker," says Phil Phillips ('88, JD '92), chief operating officer and senior vice president for administration at Pepperdine. "Importantly, Tom earned the trust of his colleagues as an excellent attorney and one fully committed to his Christian faith and Pepperdine's mission."
Knudsen has worked in higher education law since 2007 and brings special expertise in the field of Christian higher education, having served as the inaugural general counsel for California Lutheran University in Thousand Oaks and as Pepperdine's associate general counsel and deputy general counsel for 15 years prior to that.
Throughout his tenure at Pepperdine from 2007 to 2022, Knudsen provided legal counsel and representation, litigation management, contract drafting and review, and regulatory and compliance oversight to all parts of the University. He coordinated and managed outside counsel, both nationally and internationally, on litigation, employment, and transactional matters. Knudsen also served as a legal advisor to the executive officers, senior academic leaders, and administrative leaders on matters of management, labor and employment, construction and real property, intellectual property, student affairs, evolving legal trends, and business transactions that impacted the institution. Notably, Knudsen served on the University's Emergency Operations Committee where, in 2018, he provided counsel and invaluable support during the Borderline Shooting and the Woolsey Fire that devastated the Los Angeles and Ventura County communities.
"The Office of the General Counsel has the great opportunity to model Pepperdine's distinctive mission to internal and external communities in complex, and sometimes difficult, circumstances," says Gary Hanson (JD '80), executive vice president. "Informed by his faith, Tom imbues his work with values that instill credibility in his character, promote goodwill in Pepperdine's many relationships, and bolster the integrity of our University."
At California Lutheran University, Knudsen advised the Board of Regents and senior leaders on legal matters to assist in institutional decision-making in areas such as governance, policy development, significant business transactions, complex litigation, enterprise risk management, and regulatory oversight. He also served on the President's Cabinet, Strategic Planning Committee, Master Planning Committee, Pandemic Response Committee, Gift Acceptance Committee, Emergency Operations Committee, and Threat Assessment Group.
Knudsen's relationship with Pepperdine goes back as far as his undergraduate years; in 1991 he earned two bachelor's degrees, one in organizational communication and one in political science. He received his JD in 1994 from the University of San Diego School of Law and went on to a successful career in private legal practice, including seven years with Sedgwick LLP in Los Angeles. He also argued successfully before the California Supreme Court in the case of Murillo v. Fleetwood Enterprises Inc., et al.
"I am humbled and thrilled to be allowed the opportunity to serve as the next general counsel at Pepperdine University," says Knudsen. "As we all know, Pepperdine is a special place committed to academic excellence and Christian values. I look forward to assisting President Jim Gash and his leadership team to move the University forward in its mission and institutional goals."