LAUSD Superintendent and Union Rescue Mission CEO to Speak at Graduate School of Education and Psychology Commencement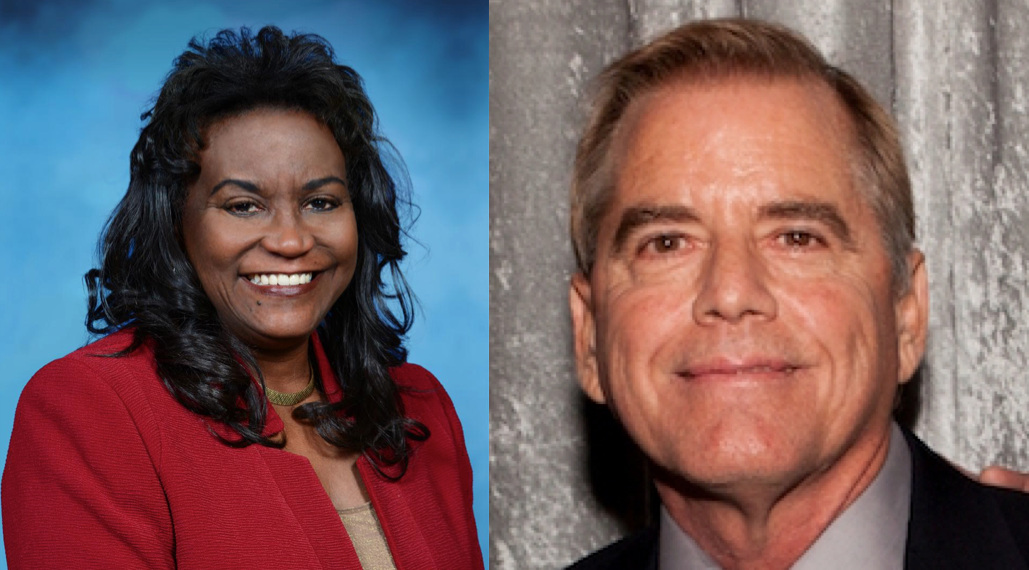 The Graduate School of Education and Psychology at Pepperdine University will host commencement ceremonies on Saturday, May 21, at Alumni Park on the Malibu campus. The education division ceremony will take place at 10 AM, followed by the psychology division ceremony at 2:30 PM.
Michelle King (MS '92), the recently elected superintendent of the Los Angeles Unified School District (LAUSD), the second-largest district in the nation, will be presented with an honorary Doctor of Humane Letters degree during the ceremony. Reverend Andrew J. Bales, CEO of the Union Rescue Mission in downtown Los Angeles' Skid Row, will also be presented with an honorary Doctor of Humane Letters degree during the ceremony.
King is responsible for developing policy and making suggestions to the members of the Los Angeles Board of Education, creating the conditions for success for all students and staff. King has dedicated her 30-year career to LAUSD students, having worked as a teacher, coordinator, assistant principal, principal, chief administrator of secondary instruction, local district superintendent, chief of staff to the superintendent, senior deputy superintendent, and chief deputy superintendent.
As a veteran educator, King is committed to ensuring that all students have access to the tools required to prepare for higher education and professional opportunities. She has led district-wide reforms to increase graduation rates, particularly within historically underprivileged neighborhoods. She has also been a champion of programs such as Restorative Justice, designed to keep students in schools and improve citizenship.
In 2015 King was named Woman of the Year by Women On Target, a nonprofit organization and advocacy group that specializes in supporting leaders in Southern California's African American communities. King is a Pepperdine University alumna with a master of science degree in administration, and is currently pursuing a doctorate in education at the University of Southern California.
Bales joined the Union Rescue Mission staff in 2008 and brings over 29 years of experience in community outreach. One of Bales' earliest challenges as Mission leader was to assist in the development of transitional housing for mothers and their children living in the mission's downtown facility and in neighboring single-room-occupancy hotels in and around Skid Row. He is also committed to providing permanent supportive housing for senior women away from the streets of Los Angeles. His primary focus is to organize and work with community partners to significantly reduce homelessness in Los Angeles over the next decade.
Bales has won many awards and honors for his community service, including being named as the 930th Point of Light by president George Bush in 1992, the 1999 Des Moines NAACP Community Service Award, and the 2004 Martin Luther King, Jr., Award from the Interdenominational Ministerial Alliance of Greater Pasadena. His blog was awarded first place for media success by the Association of Gospel Rescue Missions in 2008, 2009, 2010, and 2011. Bales has been featured on 60 Minutes and Dateline, and is a frequent guest speaker at conferences, schools, and clubs.