Leadership Development Expert Paul Epstein to Discuss Career Success at Graziadio Business School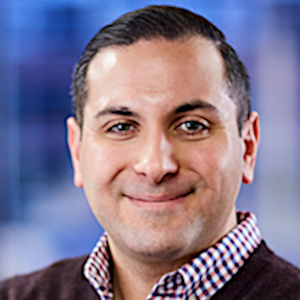 Paul Epstein, director of partnerships and leadership development at the Barry Wehmiller Leadership Institute, will present "Leading with Purpose, Intention, and Action" at the West Los Angeles Graduate Campus on Saturday, June 22, at 10 AM.
Epstein will share his perspective on what it takes to climb the corporate ladder in an intentional and authentic fashion that is true to personal strengths, passions, and talents. His lecture will explore a leadership formula that inspires purpose, methods for intentional leadership, the keys to self-branding and earning promotions, vision casting for strategic career planning, and defining success in meaningful ways.
After a 12-year leadership journey in the sports business industry, Epstein joined the Barry Wehmiller Leadership Institute, inspired by the partnership that the institute and the San Francisco 49ers shared during his time with the NFL club. In this role, Epstein forms impact-driven partnerships with a mission to transform the cultural landscape of business to embody a leadership philosophy of people, purpose, and performance.
With the San Francisco 49ers, Epstein served on an executive leadership team that discovered their organizational values, immersing himself to lead a culture transformation that resulted in the creation of the 49ers Academy, a top talent incubator in the industry fueled through the vision of placing people first and inspiring them through a greater purpose.
Epstein holds a bachelor's degree in business from the University of Southern California, and an MBA from the University of Michigan.
For additional information about this lecture, and to register to attend, visit the Events page on the Graziadio Business School website.