Lisa Smith Wengler Center for the Arts Announces 2018-2019 Season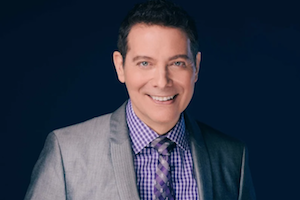 Leading interpreter of the Great American Songbook Michael Feinstein, ukulele virtuoso Jake Shimabukuro, Grammy-winning singer Sheena Easton, and acrobatic troupe Cirque Mechanics, are just a few of the artists set to appear at the Lisa Smith Wengler Center for the Arts at Pepperdine University during its 2018–2019 season.
Among the musicians and bands coming to Pepperdine University's Malibu campus are legendary Grammy-winning songwriter Jimmy Webb with special guest Ashley Campbell; joyful jazz band Sammy Miller and the Congregation; Americana country group The Lone Bellow; acoustic folk trio I'm With Her; Songwriters Hall of Fame inductee JD Souther; Celtic bluegrass quartet We Banjo 3; acclaimed jazz singer Nicole Henry; the Lovin' Spoonful founder John Sebastian; dynamic string duo Alasdair Fraser & Natalie Haas; and a special collaboration between roots and folk groups The Dustbowl Revival and Hot Club of Cowtown as they celebrate the 50th anniversary of The Band.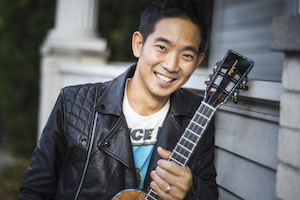 This season also features the Parkening International Guitar Competition, the world's preeminent classical guitar competition, including the Final Round and Awards Ceremony where guitarists compete for a $30,000 cash prize and the Jack Marshall Gold Medal.
The thrilling Chinese Warriors of Peking kicks off the season's dance and spectacle offerings, which includes the visionary Ailey II, visually striking Jessica Lang Dance, and the Los Angeles-based Pacifico Dance Company, with their focus on fostering appreciation for Mexican culture.
The Gregg G. Juarez Stars of Stage and Screen series includes guitarist and composer Bill Frisell and his interpretations of music from film and television, New York theatre celebration concert On Broadway, and the innovative illusions of Vitaly: An Evening of Wonders.
This season, the Lisa Smith Wengler Center for the Arts will once again present Family Arts Fest, a day of face painting, food trucks, backstage and museum tours, art projects, and two public performances by Jazzy Ash and the Leaping Lizards, a family-friendly New Orleans Jazz band. Other family shows throughout the year include Childsplay's Tomás and the Library Lady, and children's musicians Dan Zanes and Claudia Eliaza.
The Recital Series, featuring the talents of young classical musicians, includes performances by the pianist Fei-Fei, harpist Cristina Montes Mateo with flutist Susan Greenberg Norman, pianist Kenny Broberg, and violinist YooJin Jang.
The Frederick R. Weisman Museum of Art will feature an exhibition highlighting the influence of pop art, as well as two separate exhibitions focused on iconic California artists Richard Diebenkorn and Squeak Carnwath. The museum is open from 11 AM to 5 PM, Tuesday through Sunday, and one hour prior to most shows through intermission. Admission is free.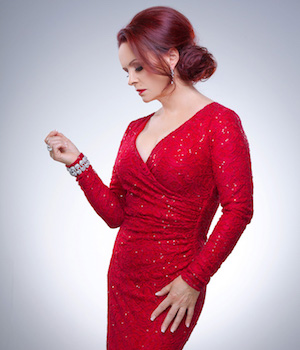 The Pepperdine Fine Arts Division presents Gilbert and Sullivan's operetta Die Fledermaus; theatre productions of Deanna Jent's Falling; the Tony-nominated murder mystery musical Curtains; Lisa Kron's family drama Well; a gender-flipped version of The Taming of the Shrew; and a series of performances by Pepperdine student music ensembles throughout the fall and spring semesters.
Additionally, Pepperdine Student Activities will present productions of Dance in Flight and Songfest.
"It's my pleasure to announce our new season at the Lisa Smith Wengler Center for the Arts. Each year, we present an innovative, unique, entertaining, and diverse program of exceptional performances and museum exhibitions. The 2018–2019 season will include several returning favorites as well as many new-to-Pepperdine performances," says Rebecca Carson, managing director of the Center for the Arts. "I look forward to connecting these talented artists with our enthusiastic audience."
Tickets for all performances are available beginning June 25 by calling 310.506.4522 from noon to 5 PM, Monday through Friday, and two hours prior to curtain time. Tickets to all events are also available through the Center for the Arts website.
Season subscribers (those who purchase tickets to four or more shows) are entitled to a 10 percent discount on select ticket prices.