Lisa Smith Wengler Center for the Arts to Host Violinist Geneva Lewis and Pianist Marisa Gupta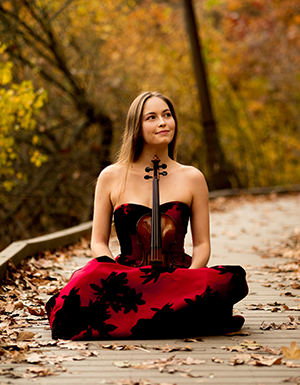 Violinist Geneva Lewis, accompanied by pianist Marisa Gupta, will be the first performance of the Lisa Smith Wengler Center for the Arts Recital Series for the 2021–2022 season on Sunday, December 5, 2021, at 2 PM.
Lewis, who made her solo debut at age 11 with the Pasadena Symphony, will perform Joseph Joachim's Romance in B-flat Major, Op. 2, Johannes Brahms' Sonata No. 3 in D minor, Op. 108, and other selections as part of her program entitled Joachim & Friends.
All visitors coming to Pepperdine's campus must purchase a ticket or make a reservation prior to arrival on the Malibu campus. Additionally, patrons should be prepared to show their tickets at the campus' entry gate. For more information and to purchase tickets, visit the event page on the Center for the Arts website.