Lisa Smith Wengler Center for the Arts to Present Musical Groups Dala and On Broadway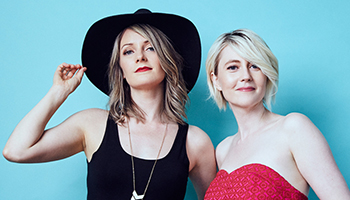 The Lisa Smith Wengler Center for the Arts will host two musical groups next week as part of the center's 2021–2022 season. On Tuesday, February 1, Amanda Walther and Sheila Carabine of Dala will perform their catchy indie-folk repertoire. On Thursday, February 3, On Broadway will share an unforgettable night of music. Both performances will be at 8 PM in Smothers Theatre on the Pepperdine Malibu campus.
Dala was nominated for a JUNO Award and won the 2010 Vocal Group of the Year from the Canadian Folk Music Awards. The group's five albums draw upon influences such as the Beatles, Joni Mitchell, and Neil Young, marking them as darlings of the indie music scene in North America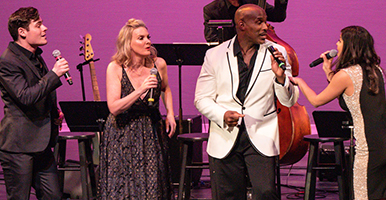 Terron Brooks, Jacob Haren, Emily Jenda, and Sarah Uriarte Berry create a powerful cast of On Broadway. Their experience in long-running favorites such as The Book of Mormon, Hamilton, The Lion King, and Les Misérables makes for a remarkable recreation of fan-favorite hits from the latest Broadway musicals.
To learn more and to purchase tickets for an upcoming show, visit the Lisa Smith Wengler Center for the Arts website.