Lisa Smith Wengler Center for the Arts Presents Grammy Award–Winner Marc Cohn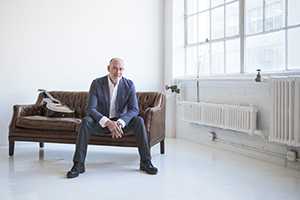 On Tuesday, April 19, 2022, at 8 PM, Grammy Award–winning singer-songwriter Marc Cohn will perform at Smothers Theatre at the Pepperdine University Malibu campus. Cohn will bring his soulful blues for an unforgettable evening performance.
After his Grammy-winning ballad "Walking in Memphis," Cohn solidified his place as one of this generation's most compelling singer-songwriters. Rooted in the rich ground of American rhythm and blues, soul, and gospel, he weaves vivid, detailed, often drawn-from-life tales that evoke some of our most universal human feelings: love, hope, faith, joy, heartbreak. Following his platinum-selling debut, TIME reviewed Cohn as "one of the honest, emotional voices we need in this decade."
To learn more about the performance and purchase tickets, visit the Lisa Smith Wengler Center for Arts website.