Magic Flute Opera to Open at Smothers Theatre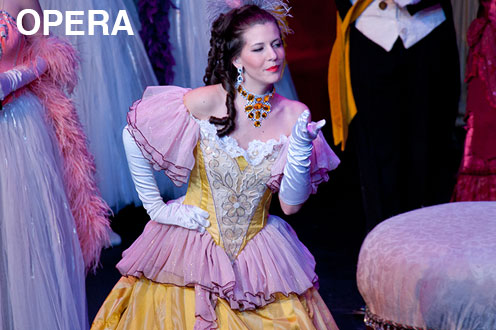 The Pepperdine University Flora L. Thornton Opera Program will present the German opera The Magic Flute (Die Zauberflöte) at Smothers Theatre on the Malibu campus on February 25 and 27, at 7:30 PM.
The Magic Flute is a centuries-old comedic opera written by Wolfgang Amadeus Mozart and Emanuel Schikaneder. This timeless story follows the exploits of Prince Tamino and his reluctant sidekick, Papageno, as they seek to save a beautiful princess, and find truth and wisdom along the way.
Songs will be performed in the original German (with English titles provided), and all dialogue will be spoken in English. Live music elements will be provided by the Pepperdine University Orchestra.
Ticket prices range between $10 and $20, and are required to attend. For additional information, and to purchase tickets, visit the Center for the Arts website.