Master Guitarist Brings His Unique Style to Pepperdine
Legendary acoustic guitarist Leo Kottke, a Grammy nominee, brings his talent to Pepperdine's Smothers Theatre at 8 p.m. on Saturday, Jan. 31.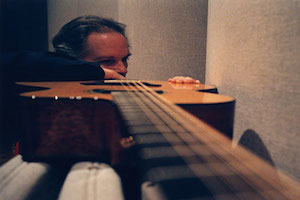 Kottke, who has been recording and performing for 30 years, is known for his astounding virtuosity on six-and 12-string guitars, signature finger picking style, and mix of jazz, blues and folk music. He has recorded more than 21 albums and composed musical scores for children's shows, movie soundtracks, and a symphony. Kottke collaborated with multiple musicians include Rickie Lee Jones, Chet Atkins, Lyle Lovett, and John Fahey. His last album, Sixty Six Steps, is a collaboration with Phish bassist Mike Gordon.
The performance is sponsored by The Anza Hotel, in Calabasas.
Tickets are $22 to $45, and $10 for Pepperdine students. For more information, visit the Center for the Arts website or call (310) 506-4522.