Michael Feltner Named Dean of Seaver College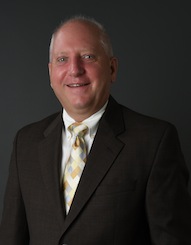 After a national search, Michael Feltner has been named the new dean of Seaver College. Feltner, who has fulfilled the interim dean role at Seaver since August 2014 and held various teaching positions at Pepperdine University since 1988, will assume his responsibilities immediately.

"The rise of Seaver College has been a source of University pride over the past several years," says president Andrew K. Benton. "Leadership will be key to maintaining that trajectory and the selection of Dr. Feltner is both encouraging and energizing. His deep experience at Seaver, his commitment to mission, and the experience of students and faculty across broad interests promises a bright future. I am grateful to the search committee for their good work and I pledge my own efforts in support of a successful tenure for Dean Feltner."

Over the past three decades, Feltner has greatly impacted the lives of Pepperdine students in the classroom and devoted much of his academic life to teaching and scholarship, including undergraduate research, in biomechanics and sports medicine. Throughout his tenure at Pepperdine, Feltner has contributed significantly to the advancement of the Natural Science Division and the sports medicine program. As Natural Science Division chairperson, he was integral in the design and renovation of science facilities in both Keck Science Center and Rockwell Academic Center. He also designed and has directed the biomechanics laboratory at Pepperdine University.

"I am delighted that Dr. Feltner has agreed to serve as the next dean of Seaver College," says provost Rick Marrs. "Michael knows the college extremely well, having served as a faculty member, division chair, and associate dean. He has the rare ability to see the bigger picture of the college and its relation to the University, while also managing the details of the numerous areas of the college. I know he will advance the college academically and enrich the mission of the school. I am looking forward to working closely with him as he empowers Seaver College to realize its many aspirations."

Feltner earned a bachelor of science degree in biological science education from Miami University, and a master of science in physical education and a PhD in human performance from Indiana University. He, his wife Michele, and two children, Maddie (12) and Max (10), are active members of Ascension Lutheran Church in Thousand Oaks, California, and devote much time to supporting their Conejo Valley community.